APN Study Tour
APN is organizing a small group study tour to Israel, which will take place December 1st through the 6th, 2012. The group will be led by APN founder and Middle East policy expert, Professor Mark Rosenblum. Participants will explore the "real" Israel -- the one behind the headlines, which tourists typically don't see.
Join us as we: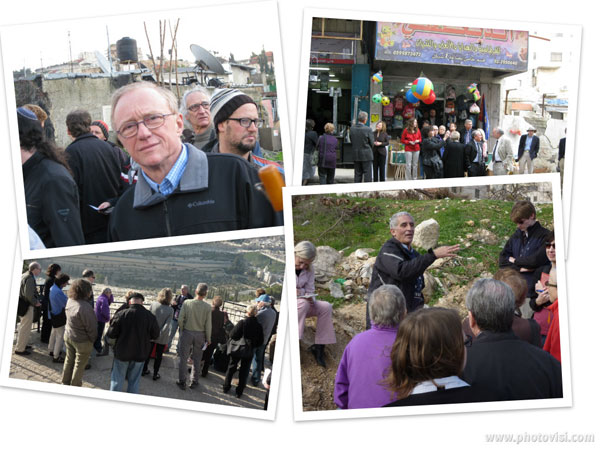 Listen to policy makers and policy shapers with diverse views --members of the government, academics, pollsters, politicians and pundits of all stripes who shape public life in Israel and comment on it.
See settlement construction activity in the West Bank with Hagit Ofran, Director of Peace Now's renowned Settlement Watch Project.
Tour Jerusalem and view how settlement planning and building is gradually closing the window on the two-state solution.
Visit Ramallah to meet representatives of the Palestinian Authority and with political activists with diverse views.
Meet with peace activists who are determined to keep up the struggle for a two-state solution.
Visit the separation barrier to view how it affects the everyday lives of Palestinians
and Israelis.
Visit Hebron to see one of the most egregious manifestations of the Occupation.
Cost:
Includes hotel room at the Dan Panorama, Jerusalem, and ground transportation and all meals during the tour:
Single occupancy Standard room: $3,200
Double occupancy Standard room: $2,550 per person
Single occupancy Executive room: $3,600
Double occupancy Executive room: $2,950 per person
Note: Executive rooms are larger, higher up, and include access to the hotel's Carmel Lounge
Deadline for a non-refundable deposit of $500 is September 1, 2012. RESERVE YOUR SPOT NOW.
For further details, contact David Pine at 323-934-3480 or at israeltour@peacenow.org.
---------------------------------------------------------------------------------------------------------------------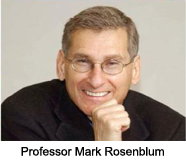 PROFESSOR MARK ROSENBLUM is a historian at Queens College of the City University of New York where he directs the Center for Jewish Studies and the Center for Ethnic and Racial Tolerance. He founded Americans for Peace Now in 1981. Professor Rosenblum has been selected by the Forward Newspaper as one of the fifty most influential American Jews.