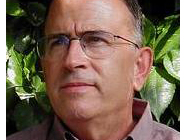 Alpher discusses what broad insights emerge about the state of politics in Israel can be derived from the submitted party lists for the January 22 elections,what Khaled Meshaal's first visit to the Gaza Strip signals about the direction Hamas is likely to adopt regarding both Israel and reconciliation with West Bank-based Fateh, and given Egyptian President Mohamed Morsi's cancelling most elements of his unilateral assertion of emergency powers and consideration of postponing the constitutional referendum set for December 15, where is the revolution heading?
Q. Now that all party lists for the January 22 elections have been submitted, what broad insights emerge about the state of politics in Israel?

A. When you examine the lists and factor in the last minute shift of Amir Peretz from Labor to Tzipi Livni's HaTnua, it emerges that there are only two Zionist parties campaigning primarily on a platform of a two-state solution: centrist HaTnua and left-wing Meretz. Kadima also actively advocates a two-state solution, but its ranks have been radically depleted by defections and it may not even pass the two-MK threshold. The other main centrist parties, Labor and Yair Lapid's Yesh Atid, concentrate almost exclusively on social and economic issues, with Yesh Atid highlighting the need for educational reforms. Livni's last-minute recruitment of two dovish former Labor leaders, Peretz and Amram Mitzna, and Labor leader Shelly Yacimovich's ill-concealed delight at being rid of them, underline the point.

Needless to say, Likud Beitenu and the parties to its right either ignore the Palestinian issue (PM Binyamin Netanyahu merely repeats his call to renew negotiations without preconditions and no one takes him seriously; for more, see below) or call outright for apartheid-like solutions of annexation, "autonomy", "Jordan is Palestine", etc.

This stark downgrading of the centrality of the two-state solution appears to reflect the parties' reading of Israeli public opinion. It is by now conventional wisdom that a majority of Israelis favor a two-state solution but an even larger majority believes it is not likely to happen. Late last week, Tel Aviv University's Steinmetz Center released a poll that shows that, despite the public being distracted in recent weeks by the Palestinian issue--the Gaza war, the United Nations' statehood decision--the socioeconomic agenda still preoccupies the public as much as the security agenda as voting determinants. This has been the polling outcome since the mass "social justice" demonstrations of summer 2011. Note that the Labor list features two of the young social justice leaders. Prior to mid-2011, and for years, the security/Palestinian issues far outweighed any other in the public's calculations about voting.

The composition of the lists for these elections yields additional insights. Women lead three parties--Labor, HaTnua, and Meretz--and constitute 46 percent of the Yesh Atid opening slate of 15 candidates, 30 percent of the Labor opening 20, and zero percent of the Shas opening 15. Shas fields 100 percent Eastern Jews, all ultra-orthodox, and HaTnua and Labor 40 percent each Eastern Jews. HaTnua with its focus on the Palestinian issue features 20 percent "security" candidates (former rank of colonel or the equivalent) while no other party has more than 10 percent.

If retired security figures are not so prominent in these elections, former journalists are increasingly so. This conceivably points to journalism, which everyone thinks is a dying profession in the internet age, as a stepping stone to politics. Former journalists Yacimovich and Lapid lead parties. Additional journalists are featured in the other lists, or testify that they rebuffed recruitment efforts by the parties. Remember, Herzl and Jabotinsky were both journalists, and Jabotinsky once stated, "Journalists are the ruling class in the world."

Of special significance is the absence, for the first time in 20 years, of a "Russian" party. Even Avigdor Lieberman's list, now integrated into Likud Beitenu, is rich in veteran Israelis rather than Russian immigrants. One can only conclude that this reflects the integration into the fabric of Israeli society of more than one million Russian-speakers who arrived after 1989: a success story.

Q. Hamas leader Khaled Meshaal just visited the Gaza Strip for the first time. What does his visit signal about the direction Hamas is likely to adopt regarding both Israel and reconciliation with West Bank-based Fateh?

A. It appears to signal that, despite the ceasefire, Hamas is sticking with a militant profile. In a defiant speech during his first-ever visit to Gaza (he hails from the West Bank and has lived in exile his entire adult life), Meshaal told a mass rally on Saturday he would never recognize Israel and pledged to "free the land of Palestine inch by inch". "Palestine is ours from the river to the sea," he stated. "There will be no concession on an inch of the land . . . . Jihad and armed struggle are the right way to free Palestine . . . . The right of return for all 1948 refugees is sacred."

These remarks appeared to depart from the line advocated in recent months and years by some Hamas spokesmen, including Meshaal, to the effect that Hamas will accept a state within the 1967 lines. That position still didn't specifically adopt the notion of a two-state solution that recognizes Israel, but it at least hinted at coexistence. Now once again Meshaal, presumably buoyed by his "success" in negotiating a ceasefire with Israel and by Egyptian, Turkish and Qatari support, and once again touted as a candidate to remain Hamas' political chief, is talking about eliminating Israel. Moreover, his remarks also appear to signal Fateh and its leader, Mahmoud Abbas--fresh from the PLO triumph at the UN--that renewed reconciliation talks between Hamas and Fateh are hardly likely to succeed, because Hamas will not compromise on its extreme attitude toward Israel and a two-state solution.

Unless it's all so much bluster. On Sunday, Meshaal told an assembly of students in Gaza of the necessity for "flexibility in thinking" to explain why he had accepted a ceasefire with Israel: "Resistance is the basis, but sometimes we agree to a truce, sometimes we escalate in various manners, sometimes we fire rockets, sometimes we don't."

Palestinian political analyst Ghassan Khatib succinctly analyzed Abbas' options and the political situation in the West Bank in the aftermath of Meshaal's Gaza visit and Abbas' UN achievement: "After the recent international victory and the boost in his public stand, President Abbas has two possible paths. He invests this short-term international and domestic capital either in internal politics, particularly reconciliation between Hamas and Fateh, or in the peace process and in international diplomacy. He cannot do both at the same time--pursuing the peace process will discourage Hamas, which has different interests, from coming to the table.

"For reasons that have mostly to do with Hamas, the pursuit of reconciliation right now is hopeless. Hamas has more reason to maintain the status quo than it does to implement reconciliation. It believes that changes in the Arab world mean that time is on its side. In addition, its leaders believe that as long as Israel is in control, reconciliation will not provide them with any gains in the West Bank."

At the same time, Israeli security officials were warning of a possible new wave of violence in, and emanating from, the West Bank. The popularity of the Hamas militant line, the effect of Israel's refusal to transfer Palestinian tax money that pays the salaries of West Bank security forces, and the perception that even in the event of renewed negotiations Netanyahu will not be a forthcoming partner, all combine to reinforce this assessment. Indeed, Netanyahu's statement on Sunday condemning Abbas for not taking his distance from Meshaal and for seeking intra-Palestinian reconciliation, could only add to Palestinian disillusionment on the West Bank.

Netanyahu added that "we won't repeat the mistake of unilateral withdrawal", meaning Israel under his leadership will not withdraw unilaterally on the West Bank as Israel did from Gaza. That's interesting: why reject an option that doesn't appear to be on the table, unless someone is quietly pressing it on the prime minister?

Q. Egyptian President Mohamed Morsi, under heavy pressure from mass demonstrations and apparently the army, has canceled most elements of his unilateral assertion of emergency powers and is considering postponing the constitutional referendum set for December 15. Where is the revolution heading?

A. Once again it bears emphasis that, precisely because this revolution is ongoing, it is impossible to predict where it's going. Morsi and the Muslim Brotherhood, with their agenda of an Islamist or at least "Islamizing" constitution, have run into opposition from the two original protagonists of the revolution: the armed forces and the secular and moderate elements, particularly in Cairo. The former has counseled Morsi to dialogue with the opposition; the latter, including Nasserists and leftists, have demonstrated and rioted with surprising anger and violence. Morsi could not help but notice last week that the police were not protecting Muslim Brotherhood offices from pillage, the army was barely keeping the mob from overrunning the president's palace, and his fellow Muslim Brotherhood leaders were taking extreme positions that undermined his claim to "represent all Egyptians".

Assuming the referendum is held as scheduled on Saturday and that the constitution is approved by Egypt's apparent Islamist and Salafist majority, we are likely to witness more violence. In that event, the army's role will be absolutely critical. If on the other hand the referendum is postponed, the entire constitutional process might have to begin again, though without any indication that the Islamists are more flexible.