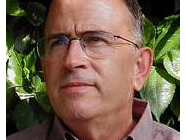 Alpher discusses whether there is an Israeli perspective on the Sandy Hook massacre, the danger of a new intifada in the West Bank, how Arab leaders are responding to the prospect of a new intifada, how a new intifada might affect Israel's elections, the possible evolution of a Palestinian state by 2030, and how the indictment of Foreign Minister Avigdor Lieberman and his subsequent resignation are likely to affect Likud Beitenu's election chances.


Q. Any thoughts from an Israeli point of view on Friday's Sandy Hook/Newtown elementary school massacre?

A. I have in-laws in Sandy Hook, and my first instinct upon hearing of the atrocity was to make sure they were safe. "You in Israel are used to these things," they said. "We're not." No, I thought, massacres like this are not something you can ever get used to. I had a similar emotional response a year and half ago when comforting Norwegian friends after the Anders Breivik massacre.

It's tempting for Israelis with security experience to offer advice on how to prevent such disasters in America (or, for that matter, Norway). We should back off: Americans have a different gun culture, a different culture of public and private space that determines how public institutions are secured, even a different religious frame of reference for addressing such horrors. And the circumstances--who is the perpetrator and what are his motives--are vastly different.

Sandy Hook is an American tragedy. Its repetition can be prevented through American means and American ingenuity. I'm impressed with President Obama's initial response.

Q. Last week, you alluded to the danger of a new intifada breaking out in the West Bank. Could you elaborate?

A. Last week, I noted that Israeli security officials were warning of a possible new wave of violence in, and emanating from, the West Bank. I cited as contributing factors the popularity of the Hamas militant line, the effect of Israel's refusal to transfer Palestinian tax money that pays the salaries of West Bank security forces, and the perception that even in the event of renewed negotiations Israeli Prime Minister Binyamin Netanyahu would not be a forthcoming partner.

Recent days have witnessed more and more violent incidents and clashes with the IDF in the West Bank, as additional contributing factors emerge. Hamas is exploiting Fateh laxness, encouraged by talk of Hamas-Fateh reconciliation and a series of reciprocal gestures, to rebuild its West Bank operational infrastructure. Even without Israel's withholding of taxes, the economic situation in the West Bank has deteriorated in recent months.

Then there is the Israeli input--apart from "punishment" (withholding taxes; expanding settlements) for the PLO's United Nations statehood achievement. Election politics in Israel, coupled with the knowledge that Defense Minister Ehud Barak is on his way out of office, have encouraged politicians like Avigdor Lieberman to incite IDF troops to respond with greater force to Palestinian demonstrators, thereby inevitably feeding a cycle of violence. Election politics are also generating more frequent extreme right-wing demonstrations on the Temple Mount that trigger near-primordial Palestinian fears. Israel's failure to apprehend nearly all settler perpetrators of "price tag" attacks on Palestinian property arouses Palestinian suspicions of Israeli establishment motives.

Here and there, Palestinian security forces have intervened to curb anti-Israel demonstrations. But the foundations of Palestinian-Israeli security cooperation are being undermined by the absence of both funds and an active peace process.

Q. How are Arab leaders responding to the prospect of a new intifada?

A. Palestinian leader Mahmoud Abbas is responding to the rising level of violence with a flurry of diplomatic and other initiatives designed apparently to reassure the West Bank population and buy time and calm. Last week he received (for the nth time) Arab League commitments that emergency financial aid would be forthcoming; on Sunday it was announced that the Emir of Qatar, who has recently supported Hamas, would visit Ramallah later this month (and presumably leave behind a sizeable check).

Abbas has also encouraged talk of reconciliation with Hamas. And through chief negotiator Saeb Erekat, he let it be known that a six-month plan for renewing negotiations with Israel was being prepared--its expiration date timed to coincide more or less with the emergence of the next Israeli government. Finally, Palestinian Authority Prime Minister Salam Fayyad called for an "economic jihad" of boycotting Israeli goods (not just settlement goods).

There is a Jordanian dimension, too. After Abbas met in Ramallah with Jordan's King Abdullah II, Abdullah announced that he would reconvene Israeli-Palestinian talks next February in Amman. Abdullah is anxious to highlight Jordan's roll in sponsoring Israeli-Palestinian peace as a means of winning over public opinion among Jordan's own large Palestinian population. Jordanians fear lest a new intifada generate a new wave of Palestinian refugees fleeing eastward across the Jordan River border.

Also after the meeting with Abdullah, Abbas reportedly let it be known that thought was being given to establishing a Palestinian-Jordanian federation now that Palestine is a recognized state. According to another version, the federation is envisioned only after an Israeli-Palestinian two-state solution is reached. If indeed there is such an intention on the part of Abbas, Abdullah's reaction will be interesting. On the one hand, a closer West Bank-Jordanian relationship could help both partners fend off Islamist pressures. On the other, Jordan wants a Palestinian state in order to reduce Jordan's own Palestinian population, not increase it by encouraging too close a relationship. Jordan and the West Bank Palestinian leadership are reportedly scheduled to launch talks on their future relationship on February 21.

Q. And how might a new intifada affect Israel's elections?

A. A new intifada, if indeed one is emerging, would ensure that the Palestinian issue--and not, say, social and economic issues--is the focus of Israel's coming elections. Netanyahu would seek a resolute Israeli response in order to reinforce his contention that Israel has no peace partner and that only Likud Beitenu can manage Israel's security needs. Tzipi Livni's new HaTnua party would argue that only a better-managed peace process with the Palestinians can stop the violence. Both parties would likely benefit electorally: Likud Beitenu at the expense of its right-wing rivals; HaTnua at the expense of the other centrist parties that prefer to focus on social and economic issues.

Q. Meanwhile, a long-term US intelligence report predicts the possible evolution of a Palestinian state, perhaps not formally declared and without a solution to all outstanding issues with Israel, by 2030. What in your view is behind that prediction?

A. The report, "Global Trends 2030: Alternative Worlds" was prepared by the US Director of National Intelligence. The report focuses on significant underlying trends in both Palestine and Israel as the backdrop to its projection. It cites, for example, political divisions within Israel and "the growing demographic weight of the religiously conservative Haredim and settler movement" as factors inhibiting Israel's capacity to decide formally on a two-state solution. On the other hand, the report points to Palestinian and Israeli exhaustion from endless conflict as a factor mitigating in favor of ad hoc solutions such as "coordinated unilateralism" (advocated by several Israeli centrist and leftist groups) that incrementally lead to statehood.

As the report notes, if this scenario emerges a number of key final status issues currently separating Israelis and Palestinians will remain unresolved. The borders will be close to the 1967 lines, but the right of return of 1948 refugees and the status of holy places in Jerusalem and possibly of Jerusalem itself, will remain open.

I find the overall drift of the Israel-Palestine section of this report to be fairly realistic. The experience of nearly 20 years of negotiations between Israel and the PLO teaches us that borders and some sort of Palestinian statehood are probably the easiest issues to resolve. Because the two sides and the international community remain pledged to resolving all outstanding issues as a condition for ending the conflict and ending all claims ("nothing is resolved until everything is resolved"), and because this is apparently not achievable in the foreseeable future, it is reasonable to assume that the parties will resort to unilateral measures with or without loose coordination. Israel has already withdrawn unilaterally from the Gaza Strip and part of the northern West Bank. And just recently a form of provisional statehood was unilaterally achieved by the PLO.

Finally, those who postulate that the second Obama administration will not engage energetically in resolving the Israeli-Palestinian conflict and will prefer to let the parties "stew in their own juice" until solutions evolve, might see the timing and publication of this report as confirming their assessment.

Q. How are the indictment of Foreign Minister Avigdor Lieberman on breach of trust allegations, and his subsequent resignation, likely to affect Likud Beitenu's election chances?

A. Not to any great extent. Israelis are by now too cynical about watching their leaders put on trial and even jailed to be moved one way or another by Lieberman's indictment and resignation. A few Russian immigrants might now vote for him (rather than for an upstart Russian immigrant party, "The Israelis", that seeks to benefit from Lieberman's seeming abandonment of their cause) if they see him as a martyr symbolizing anti-Russian prejudice. A few Likud supporters might vote for a different party due to this stain on the integrity of Likud Beitenu's number two candidate.

In any event, the plea bargain or trial that Lieberman seeks quickly to achieve will almost certainly leave him free to again be appointed a senior minister.