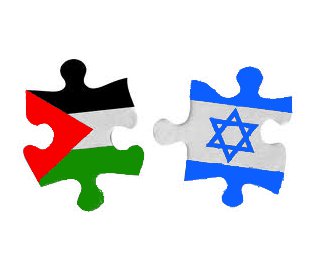 Alpher discusses why Israel's two largest parties, Likud Beitenu and Labor, are both dropping in pre-election opinion polls, whether the High Court's allowing Balad candidate Hanin Zoabi to run in the elections was a victory for enlightenment and pluralism in Israel, and if there are differences in approach among the three electorally-significant Arab parties.


Q. Why are Israel's two largest parties, Likud Beitenu and Labor, both dropping in pre-election opinion polls?

A. For different reasons, each significant in terms of the outcome. Taken together, the twin declines are the most significant development in the elections to date. Accordingly, the next Knesset is likely to be even more fragmented than its predecessors.

Likud Beitenu has dropped in support from a projected 44 mandates in October polls to between 33 and 35 last week; in the outgoing Knesset, its two component parties had a combined 42 MKs. This descent seems to accelerate the more Likud Beitenu criticizes the parties that are drawing away its votes: HaBait HaYehudi and Shas. At this point, one can only conclude that PM Netanyahu's decision to invite Avigdor Lieberman's Yisrael Beitenu into a merger was a mistake in electoral terms.

Meanwhile, Labor has lost votes to last-minute entry HaTnua, led by Tzipi Livni. At last count, Labor had dropped from an early outcome of 23 mandates--which is what apparently frightened Netanyahu into merging with Lieberman's party in the first place--to 14-17, where it was in danger of being overtaken by HaBait HaYehudi in the race for second largest party.

At the heart of this dynamic is--surprise, surprise--the two-state or peace process issue, which initially seemed to have receded into secondary importance in favor of the questions of Israel's overall security (Netanyahu's rallying cries are the Iran threat and the Arab revolutions) and social justice (heralded by Labor leader Shelly Yacimovich). Likud Beitenu has steadily lost support to HaBait HaYehudi, which under the dynamic leadership of relative newcomer Naftali Bennett is pushing 14 mandates.

Bennett's primary campaign issue is support for the settlements and heralding the futility of the two-state solution. Not that he offers an alternative; rather, he argues that the Palestinian issue is not "solvable", that the Israeli national leadership should stop selling unrealistic ideas to voters and that, accordingly, Israel should annex 60 percent of the West Bank and compel the Palestinians in the remaining 40 percent (areas A and B) to accept de-facto autonomy. Bennett, a charismatic and orthodox ex-commando officer and high-tech millionaire who once worked for Netanyahu, is apparently considered "cool" by a lot of secular Israelis, even though his party, which comprises the former National Religious Party together with an extreme settler party, has fielded an extremist religious, pro-settler slate, with the exception of a single token secular (and extreme right-wing) woman.

Ten days ago, Bennett proclaimed that as a reserve IDF officer he would refuse to carry out an order to remove settlers in the West Bank. Netanyahu, thinking he could pillory Bennett for abusing basic Israeli values and retrieve errant Likud votes, pounced on that statement and proclaimed that no one who refuses orders could serve in his next coalition. HaBait HaYehudi proceeded to make a virtue out of Bennett's allegiance to the settlers and steal even more votes from Likud Beitenu, whose list includes at least one future member of Knesset who has also pledged publicly to disobey orders to remove settlers.

By the end of last week, Netanyahu and Lieberman had published their party platform and conspicuously omitted any mention of Netanyahu's June 2009 pledge of allegiance to the two-state principle. By this time, too, the public was aware that the Israeli political scene is rich in politicians who either refuse to serve at all in the IDF (all the ultra-orthodox and Arab parties) or would refuse orders--including not just settler supporters but one future MK in Labor, Merav Michaeli, who has called on the political left to refuse to serve in the West Bank.

(Paradoxically, Monday witnessed publication of two opinion polls that showed that even on the political right, a majority of Israelis supports a two-state solution based on the 1967 lines, land swaps, dividing Jerusalem, settling Palestinian refugees in the Palestinian state, etc. One can only conclude that this same public has been persuaded that such a solution is unlikely or even impossible, for lack of an acceptable Palestinian partner.)

Meanwhile Netanyahu's new number two, Avigdor Lieberman, declared last week that in the next coalition Likud Beitenu would take the interior and housing ministries away from Shas, which holds them in the outgoing coalition and has exploited them to favor ultra-orthodox causes and the needs of ultra-orthodox families. That led Shas leader Aryeh Deri to call Likud Beitenu a "white" and "Russian" party and enabled Shas to pluck the Sephardic-Ashkenazic schism out of the dustbin of Israeli politics, where most voters had consigned it in recent years, and call on Sephardic Likud Beitenu voters to move to Shas. Shas also hinted in retaliation that it might prefer to recommend that Labor form the next government rather than Likud Beitenu. (Shas has also noted, correctly, that besides itself and Shaul Mofaz's Kadima, which is not likely to get into the next Knesset, no Israeli parties are led by Eastern Jews. On the other hand, the Shas list features no women and no Ashkenazim.)

By the by, Lieberman has finally been indicted for corruption, breach of trust and possible "moral turpitude" for allegedly paying off an Israeli diplomat of Russian extraction who leaked to him classified correspondence concerning the State Prosecutor's investigation into a different set of Lieberman's dubious activities. The payoff took the form of pressure exercised by Lieberman for the diplomat to get another ambassadorial post. Lieberman's upcoming trial almost certainly means he cannot be a minister in the next government from its outset. Depending how the trial ends, he may even have to resign the Knesset: yet another reason why in retrospect the Likud-Yisrael Beitenu merger looks like a mistake.

So much for Likud Beitenu's troubles. Labor has been losing ground ever since Livni reappeared on the scene and presented HaTnua as the only centrist party dedicated to renewing the two-state solution peace process. As Hatnua has moved toward double figures in the polls, Labor has dropped. This has provoked a demand by Labor stalwarts like Yitzhak Herzog to upgrade the Palestinian issue in Labor's campaign. Yacimovich has begun to comply, but halfheartedly. After all, Shas' hinted preference for Labor over Likud Beitenu is based on Yacimovich's championing of the social justice issues Shas purports to uphold.

Q. You mentioned the Arab parties' rejection of national service. On Sunday, Balad candidate Hanin Zoabi was permitted to run in the elections by a unanimous decision of nine High Court justices. Was this a victory for enlightenment and pluralism in Israel?

A. Yes, but one that was expected. Zoabi, whose Balad party is the most extreme on the Palestinian issue among the three leading Arab parties, was ruled ineligible by the General Election Committee, which is made up of politicians, and took her case to the High Court, which followed its by-now traditional policy of allowing virtually anyone to run (the sole exceptions, years ago, were Meir Kahane's Kach party and the Arab party al-Ard). Zoabi had been disqualified by the General Election Committee for having participated in the Mavi Marmara flotilla that set out in May 2011 to breach Israel's naval blockade on the Gaza Strip.

The High Court has not yet explained its unanimous decision--which, because it is unanimous, in effect expresses the Court's negative view of the right-wingers who had pushed the disqualification on the flimsiest of grounds. Zoabi, after all, did not partake in the violence against Israeli naval commandos on board the Mavi Marmara and legitimately exploited her parliamentary immunity to join the flotilla. Moreover, in view of the many public pledges across the political spectrum to disobey IDF orders or not to serve at all, the judges presumably felt it would seem ludicrous to disqualify Zoabi or for that matter any Arab candidate.

To one extent or another, all the Arab parties oppose Israel's status as a Jewish state. But better that Israel's Arabs be represented in its parliament than be pushed out of the political process. Still, the fact that the Knesset embodies a large number of members, Jewish and Arab, right and left, who do not identity with the country's most fundamental founding values, is more apparent than ever in these elections.

Q. But are there differences in approach among the three electorally-significant Arab parties?

A. There are both policy differences and personal issues among the three, which generally garner 10 or so mandates (this year, the polls give them between 10 and 11, with three or four for each party). Some 78 percent of Israel's Arabs who vote prefer one of the three parties; the rest vote for Zionist parties, which usually contain a trickle of Arab and Druze candidates. Fully 50 percent of Israeli Arabs are predicted this year to abstain entirely. Were all of Israel's Arabs to vote, and for a single Arab party, it could conceivably reach as many as 25 mandates, making it a force to reckon with in Knesset politics. But this has never happened and is not happening this time around, and that is one key explanation for the growing abstention rate among Israeli Arabs.

Of the three Israeli Arab parties, "Hadash" (Democratic Front for Peace and Equality), which embodies the Israel Communist Party, traditionally fields one Jewish MK and gets about half a mandate from the Jewish vote. Back in 1948, the Communist Party accepted the partition of Palestine and the creation of Israel, and Hadash remains the most moderate of the three Arab parties today. Indeed, surveys indicate that a majority of Israeli Arabs continues to support a solution of two states for two peoples.

Balad (National Democratic Alliance), Zoabi's party, is secular and radical nationalist. It calls for Israel to be a state of all its citizens alongside a Palestinian state; it rejects Israel's Jewish nature insofar as the country's true "indigenous people" are Arabs. Its former leader, Azmi Bashara, fled the country several years ago after substantial proof was presented to indict him for aiding Hezbollah's targeting of northern Israeli towns during the 2006 Second Lebanon War. Now you can watch him commenting from Qatar on al-Jazeera.

Raam-Taal (Joint Arab List-Israel Islamist Movement), the third list, combines one branch of the Israeli Arab Islamist movement (the other branch boycotts the vote on grounds of religious principle) along with Arab nationalists like the well-known Ahmed Tibi who are more moderate than Balad but more conservative than Hadash.

Interestingly, Raam-Taal with its Sunni Islamist roots is the only one of the three parties that wholeheartedly supports the Syrian rebellion; the other two parties are ambiguous in their statements, perhaps because they garner some support from Christian Arabs and Druze, two small and generally pro-Israel communities where support for Bashar Assad is high because Syrian Christians and Druze tend to back Assad.

Incidentally, there are no fewer than six Druze in the outgoing Knesset and there could be five elected on January 22. This is totally disproportionate to the less than two percent of Druze in the population and is more than all the Arabs represented in Zionist parties. It clearly reflects a preference for incorporating Druze rather than Arabs in Zionist party lists in order to demonstrate a pluralistic attitude--because Druze serve voluntarily in the army. If Syria continues to disintegrate and its Druze population, concentrated in Jebel Druze some 50 miles east of the Golan on the Syria-Jordan border, signals that it is in distress, there could be a significant Druze lobby across the Knesset spectrum advocating an activist (and potentially risky) Israeli role in aiding them.

Finally, and importantly, while the Arab parties have never been members of a governing coalition in Israel, they do not confine their parliamentary efforts solely to Arab/Palestinian causes. All three parties take credit for helping defeat nearly all the extreme right-wing discriminatory legislative initiatives introduced in the outgoing Knesset by Likud MKs and those further to their right. As matters stand, the next Knesset could be even more right-wing and jingoistic and feature far more attempts at Mccarthyist-style lawmaking, including laws that exclude some Israeli Arabs like Hanin Zoabi from holding public office.