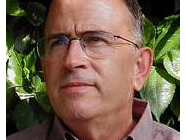 Alpher discusses what happens now to Egyptian-Israeli relations; what this campaign tells us about the way Israel and its enemies will be waging war in the coming years; who were the "winners" and the "losers" of this war; and what will the effect be on Israel's upcoming elections.
Q. Who were the winners and who were the losers in the Gaza war that ended last Wednesday?

A. A great deal depends on whether and to what extent the ceasefire holds. If it doesn't, there are no winners at all. Note, by the way, that there is no ceasefire "agreement" between Israel and Hamas; there are "understandings" reached by Israel and Hamas with Egypt. Note, too, that besides the actual cessation of armed activities, all the benefits assigned to the combatants by the understandings are dependent on further discussions with Egypt.

Assuming the ceasefire holds for at least a few months, the primary winners would appear to be Israel, Hamas, and Egypt. The United States may be classified a secondary winner. The losers are the leaders of the PLO and PA in the West Bank, and to a lesser extent King Abdullah II of Jordan--in other words, the non-Islamist Arab regimes within the broader region that are affected by the Palestinian conflict.

Q. Let's start with the winners.

A. An extended ceasefire would provide genuine relief to a million or so Israelis living within a 40 km range of the Gaza Strip. It would demonstrate that the extensive damage Israel inflicted on the Gazan militant infrastructure, both human and material, generated a healthy degree of deterrence.

The Netanyahu-Barak-Lieberman team appeared to come out a winner insofar as the threesome maintained political solidarity during the Gaza campaign while acting with relative caution and prudence in avoiding a ground campaign and agreeing to a ceasefire. True, Hamas never "begged" for a ceasefire as Barak arrogantly predicted. And many Israelis have a sense that this is at best a bitter "victory". But the Israeli leadership threesome is lucky that there is no "Netanyahu" to their political right to criticize their shortcomings and demand the annihilation of Hamas the way Netanyahu did with Olmert, Livni and Barak in January 2009 on his way to electoral victory. This military campaign, Netanyahu's first after seven years as prime minister, underlined the huge gap between his political rhetoric and his apparent capacity to act with caution and circumspection, avoiding extensive Palestinian civilian casualties, avoiding international condemnation, and bowing to international pressure.

Hamas and Gazans in general also come out winners. The war and the ceasefire strengthened Hamas' semi-sovereign status and boosted its prestige as a contender to represent all Palestinians. By affording Gazans access to areas previously deemed security zones by the IDF--the 300 m strip on the western side of the Gaza green line border fence, and the sea to a distance of 6 km from shore instead of 3 km--and by opening border crossing points, the ceasefire agreement should benefit the Gaza population materially.

One issue that remains unclear is the extent to which the outcome of the fighting will empower Hamas to exercise tighter control over the actions of Palestinian Islamic Jihad and Salafi groups in Gaza. Operation Pillar of Defense demonstrated that PIJ, in particular, has maintained close ties with Iran even as Hamas has returned to the Muslim Brotherhood fold.

And Iran, in an effort to win points among Arab Islamists, didn't hesitate to take credit for supplying many of the missiles, rockets and technology deployed by the Gazans in this conflict. On the other hand, Iran's ally Hezbollah in South Lebanon did not lift a finger to help the Gazans, thereby validating Israel's assessment that the civil war in Syria in effect neutralized Iran and the pro-Iranians in the region. Indeed, some analysts, both Israeli and Arab, assessed that what Pillar of Defense was really about was getting Hamas out of the picture prior to an Israeli confrontation with Iran (and almost certainly Hezbollah) sometime in the second half of 2013.

Egypt is a winner because its new Muslim Brotherhood regime, led by President Mohamed Morsi, successfully brokered the ceasefire. Morsi proved adept at balancing solidarity with Hamas, with fellow Islamists from Turkey and with the Emir of Qatar who were involved in the negotiations on the one hand, with stabilization of relations with Israel and pressure from the Obama administration on the other. Morsi's ensuing act--granting himself absolute power in Egypt by decree until a constitution is agreed, thereby inciting widespread rioting and a judges' strike--is yet again an indication that the Egyptian revolution is not over.

Finally, the US again "won", as in Libya, by "leading from behind". True, Secretary of State Hillary Clinton showed up at the last minute to oversee final ceasefire arrangements. But the real work was done by Egyptian military intelligence under Morsi's guidance, and under pressure from afar by President Obama. The fact that the latter spent the period of the Gaza fighting in the Far East while engaging Morsi by phone offered a graphic illustration of the administration's priorities, yet demonstrated that it still has plenty of clout in the region. Obama also maintained steady support and close communication with Netanyahu while pressuring to avoid a ground campaign. The US president demonstrated he did not hold a grudge over Netanyahu's perceived support for Mitt Romney in this month's US elections, while effectively setting the stage for possible future involvement in Israel-Arab issues.

Q. And the effect on Israel's upcoming elections?

A. Interestingly, a reliable poll taken within days of the ceasefire appeared to show a small drop in support for the Netanyahu-Lieberman Likud Beitenu joint electoral list in favor of both the more right-wing and militant HaBait HaYehudi and Barak's Atzmaut party. In other words, some voters faulted Netanyahu for not being security-minded enough. Still, if and as the ceasefire holds, Netanyahu may well recover those votes.

Barak's gain in the post-war polls did not prevent him from announcing his retirement from politics on Monday, effective after the elections. He cited the need to devote time to his family, essentially leaving the public in the dark regarding his substantive considerations. More on this, on Tzipi Livni's presumed new party and on the outcome of the Likud primaries next week.

The fighting posed two substantive questions for the two-month period until elections. First, to what extent will the outcome in Gaza enable Netanyahu to campaign on security issues like Gaza and Iran where he feels politically strong, rather than the social and economic issues that appeared to dominate the scene prior to the fighting and that virtually monopolize the Labor and Yesh Atid (Lapid) platforms. And second, if, say, PIJ, at Iran's bidding, renews rocket fire a few days before the January 22 elections, how will this affect the Israeli public's confidence in Netanyahu's leadership?

Q. When the war began, you pointed to Egypt as the key player. What happens now to Egyptian-Israeli relations?

A. Egypt indeed emerged the key player in resolving this conflict. Now, beyond Egypt's role in brokering border passage liberalization and access to previously prohibited security areas on the part of Gazans--mostly measures that were long overdue insofar as they represented a failed Israeli strategy of economic warfare--Israel will now demand that Egypt act far more energetically than in the past to prevent smuggling of weapons into Gaza from Sinai. Conceivably, understandings in this regard were reached between Cairo and Jerusalem in the course of ceasefire talks last week. Alternatively, Israel's leadership has stated that it now believes the US will do this job; similar US-Israel understandings were reached four years ago after operation Cast Lead and never amounted to much. Hamas, for its part, has already stated that it recognizes no prohibition on bringing more arms into the Strip and intends to do so.

This is a key issue. One of the main operational objectives of Pillar of Defense was to eliminate Hamas' and PIJ's stores and emplacements of 75-mm range Iran-made Fajr missiles (the ones fired at Tel Aviv and Jerusalem). If Hamas is able to rearm with such offensive terrorist weapons, this will mean that Egypt has failed to seal its border with Gaza and that the Egyptian-Israeli security relationship, which centers on Sinai and Gaza, has also failed. Here it is important to recall that Morsi's dictatorial step on the domestic Egyptian scene following the ceasefire means that Egypt is still in a revolutionary situation in which almost anything can happen. There may be merit in the criticism, voiced by some Israeli observers, regarding Netanyahu and Barak's readiness to submit to the "refereeing" of Hamas' behavior from herein by an Islamist Egypt torn by revolution.

Q. What does this campaign tell us about the way Israel and its enemies will be waging war in the coming years?

A. One of my constant complaints about Israel's Gaza strategy has been that there is no strategy, only tactics. No one wants to adopt a purely military strategy and reoccupy the Strip in order to eliminate Hamas. And economic warfare has failed. In the aftermath of this campaign, we confront two possibilities.

One is more of the same. Some strategic commentators in Israel have glorified this as a strategy. Periodically, they argue, Israel has to deal our neighboring Islamist terrorists (Hamas, Hezbollah) a brutal blow to restore deterrence for a while. We should have no illusions that there is a better way to deal with them. Barring the option of reoccupation, that's the best anyone can do, they say, against non-state militants occupying land on our borders. To Israel's credit, experience has taught the IDF to skillfully combine high-tech intelligence, pin-point air attacks and an impressive civil defense and rocket interception capability in order to fight such campaigns. We almost certainly have not seen the last of them.

A second possibility, which may involve a degree of wishful thinking but is worth a try, is to build on the extent of communications, direct and indirect, achieved during this military campaign between Israel and Islamist-ruled Egypt and between Israel and Hamas, in order to extend aspects of normalization in Gaza and create some sort of talking relationship with Hamas. In other words, diplomacy. During the course of this campaign, the Netanyahu government showed no hesitation about working with Islamists: Egypt, Turkey, Hamas, PIJ. It should now move further in this direction. True, every degree of legitimization that Hamas in Gaza achieves is liable to come at the expense of the PLO in the West Bank. Yet, if this campaign proved anything, it is that Hamas rule in Gaza is a fact of life that Israel has to deal with more effectively.

Q. That brings us to the PLO and the "losers" in this war.

A. The PLO and the Palestinian Authority it rules in the West Bank may be said to have lost in this mini-war because Hamas scored points for resistance and legitimization and because, particularly when it comes to the latter, this is a zero-sum game between Hamas and the PLO. Indeed, Hashemite Jordan, too, with its moderate secular regime, large Palestinian population and prominent Muslim Brotherhood-affiliated party, lost points last week to political Islam.

PLO and PA leader Mahmoud Abbas (Abu Mazen) will try to recoup his lost points when he appears on Thursday before the United Nations General Assembly and asks for quasi-state recognition. If Israel and the US, both of which oppose the move, thought it was possible at the last minute to persuade Abbas to desist, leave the second Obama administration time for diplomacy and avoid possible financial sanctions, the outcome in Gaza rendered this impossible from Abbas' standpoint. The Netanyahu government, which has little sympathy for Abbas and little real enthusiasm for a genuine two-state solution but hardly needs to assist in his demise and the strengthening of Hamas in the West Bank, will after Thursday be pressured by Europe and the US not to punish the PA financially and to allow Abbas an achievement that will hopefully counterbalance the gains claimed by Hamas in Gaza.

After Israel's elections, and assuming Netanyahu remains in power, he will hopefully also be pressured by the US and EU, far more resolutely than in the past, to engage Abbas in a genuine peace process aimed at achieving a two-state solution that at least applies to the West Bank. After Operation Pillar of Defense, it is more obvious than ever that this is in Israel's interest. After all, in the long or even medium-run, this may be the only possible way of preventing a takeover by Hamas in the West Bank and even Jordan.