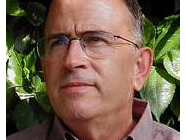 Alpher discusses what PM Netanyahu's secret indirect peace negotiations with the Bashar Assad regime tells us about Netanyahu's readiness for peace, what's been going on with the first week of electoral preparations for the Israeli elections, Republican attacks on the Obama administration's handling of the 9/11 attack in Libya, and the revelation last week that the Israeli military calculated the minimal number of calories that Gazans should be allowed to consume daily as a means of determining what foodstuffs to allow into the Strip from Israel

Q. It was recently revealed that PM Netanyahu conducted secret indirect peace negotiations with the Bashar Assad regime in Damascus during 2010 and 2011, prior to the outbreak of revolution in Syria, using US good offices. What does this tell us about Netanyahu's readiness for peace?

A. First of all, we learn from these reports something about President Barack Obama's potential influence over Netanyahu. Back in 2010, Obama confronted multiple obstacles with Netanyahu: the breakdown of talks with the Palestinians, Netanyahu's evident evasion of US pressures on that issue, and Netanyahu's clearly stated public opposition to a peace deal with the Assad regime involving the Golan. Yet the Israeli prime minister nevertheless apparently felt obliged to accept Obama's offer to have State Department emissary Fred Hof engage in shuttle diplomacy between Jerusalem and Damascus. I know and respect Hof; he would not have engaged unless he was persuaded that Netanyahu was in some way or form a candidate for serious talks with Syria.

Netanyahu, we recall, negotiated indirectly (through the good offices of Ronald Lauder) with Bashar Assad's late father, Hafez, between 1996 and 1999, during Netanyahu's first stint as prime minister. He apparently came close to offering up all of the Golan Heights in return for peace with Syria. In the present case, the imperative of breaking or weakening Syria's enhanced ties with Iran by means of a peace agreement was presumably paramount in both American and Israeli thinking.

One way or another, in this instance the principle of exchanging the Golan for peace with Syria wasn't put to the test, apparently because both Netanyahu and Assad hedged their bets and delayed until revolution in Syria ended tripartite contacts. Hof reportedly continued, even after the Syrian revolution began, to suggest to Assad that a peace breakthrough with Israel could help him turn the tide internally and rally the Syrian public around him.
It remains to ask why Yediot Aharonot, an anti-Netanyahu paper, leaked the story once it became known that Israel was headed for January elections. Ostensibly, the report portrays Netanyahu as more dovish and peace-oriented than his own Likud party and his right-wing coalition, thereby embarrassing him. In fact, the leak could also serve Netanyahu's interests by demonstrating to undecided centrists that he too is interested in territories-for-peace.
For its part, Netanyahu's entourage could now explain that he managed to negotiate, at least up to a point, without actually making any substantive concessions. It's almost superfluous to add that, as usual with Netanyahu, no peace deal was concluded or apparently even contemplated.

(Possibly) to be continued if Netanyahu, Assad or a reasonable successor, and Obama are around next year . . . .

Q. Speaking of Israel's elections, has anything dramatic happened during the first week of electoral preparations?

A. In the course of the past week, we witnessed a lot of political streamlining. Kadima decided not to hold primaries among party members in an effort to cherry-pick a more attractive electoral list and rescue itself from what the polls predict will be a resounding defeat. The two right-wing national religious and settler parties, the National Union and HaBait HaYehudi, decided to join forces in a single electoral list in the hope of creating a large enough bloc--they confidently predict as many as 15 mandates--to ensure their influence in the next coalition. And Shas' spiritual leader Rabbi Ovadiah Yosef negotiated the creation of a leadership triumvirate for the party that includes Aryeh Deri. This arrangement prevents the charismatic Deri from running against Shas. Correspondingly, it potentially enables Shas to siphon off votes from the Likud--assuming the three newly anointed leaders in this unusual arrangement manage to get along.

Finally, the Likud was shaken by the resignation from politics, at least temporarily, of Communications and Welfare Minister Moshe Kachlon, its most popular and successful minister and the primary Sephardic representative in the leadership of a party that prides itself on attracting Sephardic voters. Kachlon offered no real explanation for his decision to drop out of politics; it may be connected to his reported grievance that he deserves a more senior portfolio in the next government than Netanyahu was prepared to promise him.

Q. Still on elections--this time in the United States--what do you make of Republican attacks on the Obama administration's handling of the 9/11 attack in Libya that killed four American emissaries, including the US ambassador?

A. This controversy will undoubtedly resurface during the October 22 presidential debate, which will devote considerable time to Middle East issues. Republican candidate Mitt Romney obviously believes that by focusing on Benghazi he can demonstrate mistakes in the administration's understanding of sensitive issues involving the aftermath of Arab revolutions.
From everything I've gathered, the administration's errors of judgment and reporting regarding this incident are neither more nor less than can be expected in view of the "fog of war" enveloping decision-making that involves post-revolutionary Libya and ongoing violent events there. Indeed, the intelligence picture of what happened in Benghazi on 9/11 is still evolving--through no fault of the administration--as "noise" is separated out from "signals" in a very difficult collection environment.

A candidate with extensive experience dealing with international strategic issues, like John McCain in 2008, might have understood this, cited vital national interests, and backed off from confronting Obama over the Benghazi tragedy. Not so Romney, not only because he totally lacks that experience in his resume, but because no issues, no matter how sensitive, appear to be immune to savage criticism in this election. Even McCain of 2012 has joined the attack on Obama in this regard.

The other strategic issue emerging from or implied by the Benghazi attack--how the US should deal with Islamist-dominated revolutions in Arab countries--is by comparison fair game, even if we sometimes hear distressingly simplistic policy prescriptions.

Q. Finally, what do you make of the revelation last week that in the course of the Gaza blockade in recent years, the Israeli military calculated the minimal number of calories that Gazans should be allowed to consume daily as a means of determining what foodstuffs to allow into the Strip from Israel?

A. There is absolutely nothing new here. The Israel Ministry of Defense official in charge of political-security affairs under Ehud Barak, General Amos Gilad, repeatedly (and proudly!) declared, at the height of the blockade prior to the Mavi Marmara flotilla affair of May 2010, that he was "counting calories" for Gazans; he intended his remarks to indicate that no one would be allowed to starve in Gaza but also that no one would eat well as long as Gilad Shalit was in Hamas' captivity. Since Mavi Marmara, the blockade has been progressively relaxed.
Not only is this old news, and not only was the blockade a strategic mistake insofar as it punished the Gazan public and incurred international condemnation without in any way softening Hamas' rule. But events in Gaza are currently moving so fast that the abortive blockade would be completely forgotten had not American Jewish activist Noam Chomsky visited Gaza last week and called piously for Israel to "end the blockade". Of far greater significance, Chomsky will be followed this week in Gaza by none other than the emir of Qatar, who is opening up a Qatari diplomatic representative office in Gaza City and investing more than $250 million in developing the Strip's economy. Not to be outdone, the Saudis, too, are reportedly opening up a diplomatic bureau in Gaza.

This new Gazan reality of widespread access has been made possible by Egypt's readiness to progressively open the Rafah crossing between Gaza and Sinai. From Chomsky to the Qatari leader, that's how everyone and everything is entering Gaza these days, thus rendering what's left of the Israeli blockade largely meaningless.

Despite the obvious affinity between Egypt's new Muslim Brotherhood rulers and Gaza's Hamas rulers (Hamas began life as the Palestinian Muslim Brotherhood), the Egyptians have their hesitations about opening up the border too far. Not only do they wish not to let Israel "off the hook" regarding the blockade; and not only do they seek to discourage Hamas from declaring the independence of Gaza without coordinating such a step with Fateh in the West Bank. They're also concerned that jihadi Salafists sheltering in Gaza are entering Sinai and launching terrorist acts there. And they tend to look upon their Gazan brethren as seeking a free economic ride at Cairo's expense. But they can hardly say no to the Saudis and Qataris, upon whose largess Cairo, too, is currently dependent.

The real issue here is not the obsolete Israeli economic blockade and its calorie counts, mistaken as they were. The real issue is the emerging nature--particularly the military nature--of the four-way relationship among Israel, Egypt, Gaza and Sinai. In recent weeks, Hamas has permitted Gaza-based Salafists to fire dozens of rockets into Israel. Not surprisingly, last week a first anti-aircraft missile was fired (abortively) from inside the Strip at an Israeli aircraft, as the flow of sophisticated weaponry from Libyan stockpiles across the Egyptian Mediterranean coast and Sinai into Gaza has continued apace. In parallel, under President Morsi, Egypt has actually enhanced its military coordination with Israel regarding Salafi terrorists in Sinai. Separate Egyptian and Israeli efforts to pressure Hamas to crack down on the Salafists in Gaza have thus far produced decidedly mixed results.

Here, then, are the two most immediate questions at stake in this complex relationship. First, can Israel and Egypt, each in its own way, persuade Hamas to crack down on the extremists in Gaza? And second, if they fail, how will Egypt respond if Israel makes good on its threat to launch heavy military retaliation into Gaza in the hope of compelling Hamas to maintain peace and quiet?