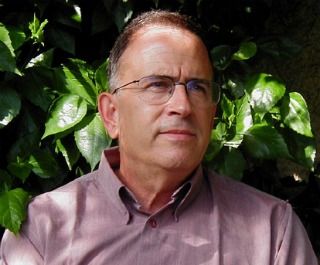 Alpher discusses what was most significant about the third Obama-Romney debate last week from an Israeli standpoint, whether the joint electoral list agreed on last week by Netanyahu and Lieberman ensures a right-wing victory in Israel's elections, and explains the strange, seemingly contradictory, actions last week: the dramatic bombing raid in Khartoum that was attributed to Israel, along with an upswing in Hamas rocket attacks from the Gaza Strip that produced only limited, Israeli retaliation
.
Q. From an Israeli standpoint, what was most significant about the third Obama-Romney debate last week?

A. What was most significant was what was glaringly missing: any discussion of Israel-Arab peace, and particularly Israeli-Palestinian peace. Republican candidate Mitt Romney mentioned once that there had been no negotiations for two years. That was it.

To be sure, the candidates referred to Israel more than 30 times, primarily with positive security reassurances. And Iran and Syria--serious Israel-related issues--were discussed at length, with surprisingly little daylight between the two candidates' positions.

If the Arab Peace Initiative and a two-state solution are not on the agenda of this election, will they resurface on the agenda of the next president? For that to happen would probably require either a major crisis on the ground in Israel, Palestine, and possibly Jordan, or the emergence in Israel of a left-center government after January.


Q. But doesn't the advent of "Likud Beitenu", the joint electoral list agreed on last week by Netanyahu and Lieberman, now virtually ensure a right-wing victory in Israel's elections?

A. It's early to say definitively, but my gut feeling is that this union reflects more fear on the political right than strength. Prime Minister Binyamin Netanyahu, leader of the Likud, and Foreign Minister Avigdor Lieberman, leader of Yisrael Beitenu, both apparently confronted polls that indicated a dramatic rise in popularity of the Labor party list, headed by the charismatic Shelly Yacimovich. They had grounds to fear that if Labor emerges the largest party in the next Knesset, it would seek to form a coalition of the left, center and ultra-orthodox (Haredi) parties that would concentrate on social and economic issues. Netanyahu had to be concerned that even Lieberman could be a candidate for this coalition.

By combining their lists, the two right-wing politicians presumably expect Likud Beitenu to emerge far and away the largest Knesset faction with somewhere between 40 and 50 mandates (the combined list now has 42, with Sunday's polls giving it anywhere from 35 to 42 and thereby pointing to public confusion and indecision), and thereupon to be charged with forming the next government. At that point, it could theoretically choose between recruiting centrist, right-religious or Haredi partners, although the hawkish combination of Netanyahu and Lieberman probably points away from recruiting centrists for the next coalition.

A government headed by Likud Beitenu could theoretically be contested only if the merger on the right drives the parties of the center and left to follow suit and combine their lists. Alternatively, and given that the egos of Yacimovich, Yair Lapid, Shaul Mofaz, Tzipi Livni and possibly Ehud Olmert might prevent them from agreeing on a single center-left leader, there is talk of all of them agreeing that, no matter how the elections play out, none will recommend to President Shimon Peres that Netanyahu form the next government, thereby at least in theory increasing the chances of one of them forming a centrist government.

Yet if egos are such a strong factor, how did Netanyahu and Lieberman agree to merge? Netanyahu, in particular, now faces considerable opposition to the merger from within the Likud on the part of moderates, liberals, democrats and the party's Sephardic working-class rank-and-file--everything that Yisrael Beitenu does not represent, with its heavy reliance on Russian immigrant votes, its anti-Arab racism and Lieberman's bigoted bully image. Netanyahu appears to be obsessed with issues of political stability, to the extent of generating instability; we recall that earlier this year he suddenly postponed elections and brought Kadima briefly into the coalition to deal with governance and universal national service issues, then bolted back to the bosom of the Haredi parties.

Lieberman presumably didn't hesitate to join with Netanyahu. After all, Yisrael Beitenu has apparently maximalized its Russian vote--the second generation of immigrants is integrating into Israeli society and traditional Israeli values. And Netanyahu is giving Lieberman the number-two spot on the combined list. Persistent reports--vigorously denied--insist that Netanyahu would turn over the premiership to Lieberman after three years. On the other hand, Netanyahu himself confirmed that in the next government Lieberman could choose any of the top three portfolios: Defense, Finance and the Foreign Affairs job he currently holds. One way or another, Lieberman has been anointed Netanyahu's successor--at least for the moment.

Both Lieberman and Netanyahu, in presenting the merger, emphasized that it would "strengthen democracy" by improving governance stability and that this would somehow allow reform of the system. To many, including Likud moderates, this sounds like the empty slogans of leaders for whom governance means a silenced opposition and undisputed authority.

To be fair, the emergence of larger parties and the disappearance of small splinter factions could indeed be good for the Israeli political system. The question is whether Netanyahu and Lieberman are the right vanguard. Lest we forget, Lieberman's hero is Vladimir Putin. Indeed, the only factors really capable of bringing and keeping Netanyahu and Lieberman together are nationalist and jingoist slogans. Likud moderates planned to try Monday night to thwart the merger in a Likud central committee meeting; their chances appeared slim.

Anyone who still thought Netanyahu was a democrat committed to a two-state solution now has to reevaluate that determination. As for Lieberman, he returns to Likud, his original party, stronger than ever. Just imagine Defense Minister Lieberman addressing Israel's existential need for balanced, discrete and responsible decision-making on security issues!


Q. Apropos balance in decision-making, last week witnessed a dramatic bombing raid in Khartoum that was attributed to Israel, along with an upswing in Hamas rocket attacks from the Gaza Strip that produced only limited, pin-point Israeli armed retaliation along with a government commitment to fortify more Israeli settlements bordering on Gaza. Can you juxtapose the two approaches--one daring and offensive, the other largely defensive--and explain the thinking behind them?

A. We assume, for the purpose of analysis, that Sudanese government accusations are accurate and the Israel Air Force did indeed destroy a large Iranian-built munitions plant in Khartoum (official Israel refused to confirm or deny the report). What we are witnessing is a readiness to deal daringly with the militant Islamist threat where (Khartoum) targets are available and escalatory retaliation unlikely, juxtaposed with extreme caution and a defensive approach where (Gaza), even if targets are available, there is a high likelihood of an unhealthy escalation not just with Hamas but with Egypt as well.

The Khartoum attack held additional attractions. For one, the distance presumably traveled by IAF aircraft to Khartoum and back is as long as that which they would traverse on their way to Iran and back. This point was undoubtedly not lost on Tehran, as was the attacker's success in completely silencing Sudanese defense and communications systems.

Then too, at least some of the weapons manufactured under Iranian tutelage at this plant in Khartoum were probably destined to be smuggled via Egypt into Sinai and Gaza where they would be used against Israel (the factory's name, Yarmouk, evokes a Palestinian connection) and conceivably even against Egypt; alternatively, the arms were meant for Hezbollah and the Assad regime in the Syrian civil war. South Sudan, Darfur and the Kordofan rebels in Sudan--all involved in recent years in fighting with the brutal Islamist regime in Khartoum--can also appreciate the value of reducing Sudan's arms production capability. Note that the attack targeted primarily containers in the Yarmouk factory's courtyard; presumably, these contained ordnance whose destruction justified the long and complex air expedition from Israel.

In stark contrast, caution was dictated regarding Gaza by a number of factors. One was the visit there last week of the Emir of Qatar, who bestowed more than $400 million in development funds on the Hamas regime in the Strip. Israel has had off-and-on relations over the years with Qatar, which engages in highly diverse foreign policy initiatives. Despite the Qataris' support of late for militant Islamists in Gaza and in the Syrian opposition, Israel certainly had no reason to anger them.

A second factor was Egypt. Last Wednesday, in a speech in honor of the Eid al-Adha holiday, President Mohamed Morsi pledged that Egypt would "never accept any assault or siege on the Palestinian people. Egypt provides Palestine with all its needs such as food and clothing." Alongside this apparent Egyptian warning message to Israel regarding an attack on Gaza, Morsi's statement was good news for Israel insofar as it goes a step further toward exonerating Jerusalem of any further blame for preventing the entry of goods into Gaza.

In parallel, Egyptian security forces ultimately helped persuade Hamas to cease rocket attacks against Israel. Major General Amos Gilad, a senior official in Barak's ministry, declared that the Egyptians have "a very impressive ability" to convey to the militants that it is in their "supreme interest not to attack" Israel. (At last report, Monday morning, the ceasefire had been violated repeatedly.)

Still, it was striking to notice last week that Hamas, rather than standing aside as more militant Salafi movements attacked Israel, joined in the fray and launched rockets of its own. It was as if the Qatari royal visit had emboldened Hamas, and as if Prime Minister Ismail Haniyeh, a candidate to become overall leader of the movement who declared upon the Qatari visit that Gaza was "no longer under siege", needed to fire rockets at Israel to celebrate.

It was also striking that the only real Israeli initiative taken by PM Netanyahu and Defense Minister Ehud Barak in response to several weeks of attacks from Gaza was to pledge to fortify homes and institutions in kibbutzim and moshavim located 4-7 km. away from the green line with Gaza (until now only homes up to 4 km. from the line had been fortified at government expense). This, and the gradual deployment of additional Iron Dome anti-rocket missile batteries, are strictly defensive measures that bespeak an ongoing strategy (or perhaps, lack thereof) of tolerating attacks from Gaza and, at best, responding tit-for-tat.

Lastly, the decision finally to fortify the homes of long besieged residents of the northwestern Negev at this point in time bespeaks primarily election politics, particularly on the part of Barak. He is running at the head of a small breakaway party with slim electoral chances in the hope of remaining minister of defense in the next government. Any move that portrays him as "Mr. Security" serves his immediate interest.