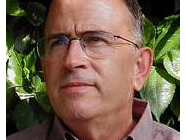 The chemical warfare attack in Syria is discussed in depth, including the ramifications and calculations for the U.S. and Israel.
Q. The alleged chemical warfare attack in Syria last week with its hundreds of casualties is considered likely to provoke an American military response based on President Obama's "red lines". What are the Israeli and American calculations here, and what are the possible ramifications?

A. Israel, like Jordan, Turkey and others in the region who are appalled at the barbarity of the fighting in Syria, is concerned lest American credibility in the Middle East be eroded by the lack of an American response. In particular, Israeli PM Binyamin Netanyahu tends to draw conclusions from US non-action regarding Syria as to the likelihood of Washington interdicting Iran's nuclear program. On the other hand, Israeli intelligence officials have to take into consideration that even a modest US strike at suitable Syrian targets could provoke a violent response against Israel by the Assad regime.

True, Israel has thus far deterred President Bashar Assad from making good on his frequent threats against it, and Syrian retaliation against Israel would almost certainly provoke an Israeli response that seals the fate of the regime in Damascus. But who knows what a leader whose forces attack their own people with chemical weapons is capable of doing to the neighbors he detests? One way or another, both Syrian and Iranian spokesmen have threatened to respond aggressively if Syria is attacked by the US.

The Obama administration is obviously aware of growing skepticism in the region concerning its willingness to back up its red lines and its "game changer" declarations on Syria. On the other hand, it also recognizes the risk that an American strike against Syria will provoke regional escalation, whether against Israel, Jordan, Turkey or American targets. It knows that, after Afghanistan and Iraq, the American public opposes new US military involvement in the region--as does the military itself, at least judging by statements by Chief of the General Staff Martin Dempsey that have, in a bridge of civil-military protocol, been made public recently.

On Monday, Dempsey meets his counterparts from NATO and the Gulf in Amman, Jordan, to discuss Syria. In parallel, Assad is permitting a UN inspection team to visit the site of the apparent chemical attack. The US has already made it clear that this inspection will not deter it, insofar as the Damascus regime has had adequate time to "clean up" the attack site (by bombing it with conventional weapons) and corrupt, obliterate or distort evidence. In any case, the UN team is charged only with determining the fact of a chemical attack, not the perpetrator.

At the very least, at this stage Washington is preparing an attack coalition designed to bypass the UN where, thanks to Russia, deadlock prevails regarding Syria. On Monday, American warships were on their way to the Syrian Mediterranean coast from bases in Naples and Crete. But the UN inspection might delay an attack and even buy Assad a degree of international "cover".

Q. Why would the Assad regime gas its own people?

A. It seems unlikely that even Bashar Assad and his cynical and barbaric coterie, with its disdain for the international community, would be so obtuse as to launch a major chemical warfare attack at a time when a United Nations inspection mission is in Damascus waiting to look into precisely such incidents. It appears more likely that someone at a lower level took matters into his own hands and acted without awareness of political considerations. It is also likely that climatic conditions inadvertently rendered this particular chemical attack more deadly than its predecessors. One additional possibility is that this attack was entirely deliberate and preconceived, and was intended as the regime's revenge for a recent attack on a convoy in Damascus that bore Assad to a mosque--an attack that missed Assad himself. But there are a half dozen alternative explanations floating around, including accusations by the Damascus regime that an opposition group deliberately targeted civilians as a provocation.

Two things are fairly clear. First, some sort of gas warfare was used last week on a large scale against civilians in the Ghouta district near Damascus. And second, if the regime itself did not initiate this attack, then the unavoidable conclusion is that it has lost command and control over at least a portion of its chemical arsenal but won't acknowledge the fact--a conclusion that is as chilling as the more likely possibility that someone connected to the regime took the action that killed hundreds and wounded thousands of civilians at Ghouta.

Q. Are there precedents for Arabs using chemical weapons against fellow Arabs or Muslims or is Assad himself an "innovator" here?

A. In the early 1960s, Egypt used mustard gas against the royalists in the Yemen civil war. I recall how concerned we were during the countdown to the 1967 Six-Day War that Egypt would attack the IDF with gas (it didn't). During the Iran-Iraq War, and specifically in 1982-84, Iraq used nerve gas in an effort to blunt an Iranian advance toward Basra. I have spoken with an Iranian doctor who treated the wounded. Again in 1988, Iraq used nerve gas, this time against its own Kurdish population in Halabja, killing thousands--a well-documented atrocity. And the Syrian army has already almost certainly used nerve gas against rebel forces in the current civil war.

Thus, sadly, there are ample precedents. And sadly, too, no one in the West (or anywhere else) did anything about them. So if Obama does take military action this time, however symbolic its nature, this will itself be a precedent that he deserves recognition for.

Q. How do you read American operational options in this instance?

A. The optimal US response to last week's chemical weapons attack on Syrian civilians would appear to be a missile strike, launched from afar, scoring spectacular damage to a "symbolic" regime or military target where few if any civilian casualties would be involved. Ideally, the attack would involve American partners like France and Britain as well as perhaps Saudi Arabia and Qatar, in order to drive home to Syria the collective anger of the international community as well as to blunt both Russian reaction and domestic criticism back home in America. It would produce a blustering and bombastic Syrian response, but one that falls short of the opening of a new front by Damascus with the United States, Israel, or some other neighbor. Syria would "get the message" and effectively cease all use of chemical weapons, the Syrian opposition would score a moral victory, and US credibility would be enhanced.

Alternatively, a persuasive public apology by the Assad regime, or massive US supply of substantive weaponry to moderate factions among the Syrian opposition, could conceivably buy time to avoid military action.

All this is speculation and almost certainly represents wishful thinking. In the Syrian context, what really happens is impossible to predict. What is certain is that any limited US response, however significant a signal at the symbolic level, will have a short-lived effect on the course of events in Syria.

Q. Do you see any parallels between the Obama administration's undoubted deliberation over the nature of its response to the chemical attack, and Israel's response last week to a rocket attack on northern Israel from Lebanon?

A. Last Thursday, a small Sunni Jihadi group based in southern Lebanon fired four rockets at western Galilee. One was intercepted by the Iron Dome anti-rocket missile system but one landed in a populated area and through sheer luck did not kill or injure anyone. This was the first rocket attack from Lebanon in two years. It had nothing to do with Hezbollah, a pro-Assad Lebanese Shiite organization fighting in Syria on Assad's side.

My first impression was that Israel would not respond militarily, since the attack was rare and sporadic, no one was injured, and avoiding escalation of any sort with the Syria-Lebanon complex is the order of the day. Instead, the following night Israel bombed a base just south of Beirut belonging to the Popular Front for the Liberation of Palestine-General Command, a veteran pro-Assad Palestinian group whose membership is heavily Palestinian-Christian and whose overall "philosophy"--like the other Palestinian popular front groups--is vaguely Marxist. In other words, the retaliatory target had no connection to the organization that attacked Israel.

Israel's informal explanation for this choice of targets was that the "boom" of its bombs could be heard in Beirut, thereby sending a message to the Lebanese government to maintain closer control over the South, yet without any civilians being involved, which would have been the case had Israel attacked the group that fired the rockets into western Galilee. There may also have been a sympathetic message to the Syrian opposition in Israel's choice of a pro-Assad organization as a target.

Was this a wise Israeli response? Could it be emulated by the US attacking, say, a non-regime-related target in Syria in response to last week's chemical attack? Or are the Salafis in southern Lebanon who launched the rockets against Israel congratulating themselves on having escaped retaliation, even as they plan the next attack. In dealing with the Lebanese government and the Syrian regime, neither of which exercises full control over much of its territory, it's almost impossible to say. Certainly Lebanon, which has been unable to prevent Syrian-connected bombing atrocities in the past two weeks in Sunni-majority Tripoli and in the Shiite quarter of Beirut, is hardly in a position to respond positively to Israel's security requirements, however "modestly" stated they were in the Israeli response. Indeed, Lebanon is slipping into a mode of "Iraqization" that is liable to render any and all outside intervention irrelevant.