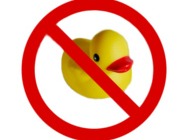 Yusef Munayyer's
essay today in Zion Square
suggests that it is unhelpful and distracting to debate whether Jewish-Arab relations in the area that is under Israeli rule between the Jordan River and the Mediterranean are Apartheid-like. He goes on to argue that they actually ARE Apartheid. That assertion, somehow, is supposed to be helpful and non-distracting.
Munayyer's argument is diagnostically inaccurate. But what bothers me more about it is that he uses the wrong diagnosis to push a prescription that is unwarranted, impractical and therefore extremely unhelpful in the pursuit of Israeli-Palestinian peace.
Let's first examine Munayyer's arguments.
Sure, the rights of Palestinians in the West Bank and the Gaza Strip are not equal to the rights of Israelis - whether those Israelis live in Israel proper or are settlers living in the West Bank or East Jerusalem. Israelis enjoy rights as citizens of a sovereign democratic state (even when living in occupied territory) while Palestinians in the West Bank live under an Israeli military occupation, and most Palestinians in East Jerusalem live as "residents" enjoying limited, revocable non-citizen privileges. And true, certain realities that the occupation has created in the West Bank resemble the manifestations of the racially-motivated system of white-supremacist segregation in pre-1994 South Africa. Likewise undeniable: while Arab citizens of Israel have almost all the same rights as Jewish citizens, they still face formal and informal discrimination.
All that is true, but it's not Apartheid. not every case of state-supported discrimination or inequality is Apartheid. Not everything that waddles is a duck.
Bringing the 2002 Rome Statute into the mix further confuses and distracts. The Rome Statute talks about a system of racial domination. The conflict between Israelis and Palestinians, Jews and Arabs, is not racially-based. It is a struggle between two national liberation movements who claim the same piece of land. Luckily, both movements have shown a readiness to compromise. Most Israelis and Palestinians support a resolution to their conflict that would leave each national group with its own independent state. And ending the Israeli-Palestinian conflict would give Israeli society the breathing space necessary to address, much belatedly, the discrimination against Israeli citizens of Palestinian origin.
The real problem, though, is not the Apartheid analogy per-se. The problems is that many people who define the problem as Apartheid, as Munayyer does, do so not because they truly believe it is such, but because the solution they seek for the problem is one that is similar to post-Apartheid South Africa. That is not a solution that most Israelis and Palestinians seek, nor is it a solution they deserve. Israelis and Palestinians want and deserve self-determination, national independence, peace and security. Only a two-state solution can provide both peoples with these basic rights.
The post-1994 South African formula is inapplicable as a remedy for the Israeli-Palestinian conflict. There is no "one-state solution" for the Israeli-Palestinian conflict. A bi-national entity may become the festering result of the inability of Israelis and Palestinians to reach a historic compromise, but it isn't and will never be a "solution" for anything. It will mean fighting and bloodshed in perpetuity for both Israelis and Palestinians. Israelis will never give up their insistence on a Jewish state in what they believe is their historic national homeland, and Palestinians, who have also sacrificed so much in pursuit of statehood and independence, will not give up on their dream and should not be expected to.
In 1994, Haaretz sent me to cover the historic general elections in South Africa, which marked the end of Apartheid. Having covered Israel's occupation in the West Bank the Gaza Strip, I had the proper background for the assignment, my editor told me. I covered South Africa's transition from Apartheid to democracy with my editor's comment in mind.
I returned home from Johannesburg inspired by the dramatic transformation I had witnessed and optimistic about peace for South Africa. I also returned home with a clear conviction that while a new unified state was a just and viable solution for South Africa's multi-ethnic society, it was a solution that would not work for the Israeli-Palestinian conflict. Why? Because such a solution would not reconcile the national aspirations at the heart of Zionism and the Palestinian national movement.
This remains true today.