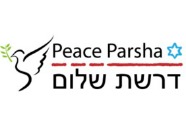 By Ben Murane
A new ceasefire between Israel and Hamas in the Gaza Strip enters its second week as Jews around the world examine Jacob and Esau's reconciliation in Parshat Vayeshlach. Truthfully, the passage feels a world away: Israel and Hamas did not run to each other in tearful rapprochement like Jacob and Esau. And the prospects of final status negotiations between Israelis and Palestinians - Fatah and Hamas both - seem as distant as Biblical history. But beneath the initial reading, this parsha helps us to strive for the ideal reconciliation while recognizing real negotiations can be less euphoric.
Parshat Vayeshlach provides at first a high ideal. Jacob's example implies that we should proactively reconcile with our enemies, approach them with humility and generosity, and find the divine humanity of even our worst foes. The sage Jonathan wrote, "When anyone seeks to conciliate a king or a ruler...let him set before himself this portion of Scripture, and he will learn from it the proper procedure in attempting conciliation and appeasement." Let's examine this ideal first.
First, Jacob set out to be a pursuer of peace even though he was fearful to do so. In asking why he was both "afraid and distressed," commentators interpreted this as both fearful of being killed, and of having to kill, if Esau attacked. It is also interesting that they noted that Jacob initiated contact with Esau -- despite centuries of tradition that portrayed the elder brother as the embodiment of cruelty. Today, American and Israeli progressives are encouraging Israel to initiate negotiations without conditions in the same spirit. And though the leaders of Hamas are no angels, there is no way to a ceasefire and beyond, to final status negotiations, without them.
Second, Jacob sent Esau lavish gifts amounting to some 220 goats, 220 sheep, 30 camels, 50 head of cattle, and 30 donkeys, and prostrated himself seven times in greeting. Would that the Israeli human rights group Gisha confirm that more goods and building materials enter and exit Gaza! Recently, Israeli restrictions were as spiteful as prohibiting the entry of chocolate and as inhumane as preventing the rebuilding of homes lost in Operation Cast Lead. Following the ceasefire, it seems goods may flow more freely, but perhaps the offer should have been made before the shooting began.
Third, Jacob made a radical statement when the brothers reunited, "I saw your face like seeing God's face." This statement has surprised Jewish thinkers for ages and is found in Buber's writings on "I-Thou." Simultaneously, Jewish tradition is clear that lethal self-defense is sometimes necessary, as the Talmud says, "If a man rises to kill you, kill him first." Alas, the latter sentiment found less metaphorical expression among Hamas leaders and right-wing Israeli politicians. Last week, MK Michael Ben-Ari chanted at a rally: "There are no innocent people in Gaza!" "Security means erasing Gaza!" In fact, the evil impulse is likened specifically to stone-heartedness, as in Ezekiel, "I will replace your heart of stone." And some midrash writers say that Jacob wrestled not an angel, but his own conscience. Stony disinterest in the safety of innocents is contrary to Jewish values. We should applaud the restraint by Israel's leaders in holding off a ground operation while diplomacy progressed. However, confronting the elements of Jewish and Israeli society that cheered for further bloodshed is also vital to peace in the region. We should never celebrate that real people have died, innocent civilians especially: 4 Israelis and at least 40 Palestinians.
Now, Binyamin Netanyahu isn't about to do as Jacob did by sending Mahmoud Abbas or Ismail Haniyeh some 660 head of livestock and prostrate himself in greeting! Jacob's example is an ideal, but relations between peoples with armies have proven more complicated. I'll admit, I was elated when the ceasefire announcement was made. But most Israelis near me were not. There had been an imperfect ceasefire before and, undoubtedly, they felt this one would end soon, too.
Truthfully, Jacob and Esau reunite euphorically but then go separate ways, not to meet again until laying their father Isaac to rest years later. Jews and Arabs likewise are seeking a divorce and a division of joint property, not a marriage into one state. Just so, Israel and Hamas engaged indirectly to hammer out a ceasefire and just so, too, hopefully Israel and the Palestinians will come together to hammer out a durable resolution to their conflict under Obama's second term. Though we prefer swords be beaten into plowshares voluntarily, peace is often bought at a high price without love between partners. American influence with Israel and Egypt was bought at the princely sum of $3 billion and $2 billion, respectively, per year. As an American Jew living in Israel temporarily, I am grateful for my nation's pursuit of peace.
The work of American Jewish progressives continues in a pivotal time. As Americans and as American Jews, we should rejoice that our government, through the Obama administration's public discouragement of war and dispatching Secretary of State Clinton, played a constructive role in ending this latest round of fighting. We should indeed appreciate the cynicism of people living here who are not running to embrace each other. But diplomacy again was proved to work. We shouldn't give up on Jacob's positive example of reaching out to our enemies, approaching them with humility and generosity, and finding the divine humanity in even our worst foes. Today, that means the resolute pursuit of Israeli-Palestinian peace, in the context of a two-state solution will permit Israelis and Palestinians to live, divorced from each other in their own sovereign, independent, secure states, with peace and security and the prospects for a more peaceful, secure future for future generations on both sides.

Ben is currently a Dorot Leadership Fellow in Israel, continuing his focus on developing emerging Jewish communities around Israel, prayer, and social justice. Previously, he worked for New Voices, Hazon, Breaking the Silence, and most recently the New Israel Fund's young leadership program. He serves on J Street's National Advisory Board, is a founding board member of Breaking the Silence's American affiliate, co-publishes Jewschool.com, and blogs as Kung Fu Jew.