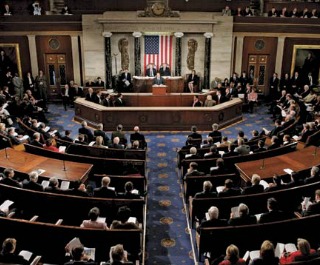 Last week we alerted you to an anti-peace, anti-Palestinian letter in Congress, urging you to contact your Member of Congress and ask them not to sign on. That letter has now been held open for signatures through the end of this week - a development that means that your activism is working, and the letters' backers are having trouble getting large numbers of members to sign on.

If you already contacted your member of Congress on this issue, thank you! If you didn't, there is still time!


Contact your member of Congress today and tell them: don't sign the Ros-Lehtinen/Berman/Engel/Royce letter.

As we noted last week, House members are under pressure right now to sign a Congressional letter calling on President Obama to punish the Palestinians for going to the UN. The letter is being circulated by Reps. Ros-Lehtinen(R-FL), Berman (D-CA), Royce (R-CA), and Engel (D-NY), and is being publicly supported by AIPAC.

You and I know that this is the wrong approach. The Palestinian decision to go to the UN wasn't a rejection of a negotiated, two-state solution to the Israeli-Palestinian conflict. Rather, it was an unequivocal validation of such a solution in the face of years of stalemate and inaction on the diplomatic track, and in the face of Israeli actions that threaten to destroy the very possibility of such a solution.

If you haven't already done so, tell your member of Congress: now is the time to work for peace, not to take pointless, self-defeating punitive actions.

The letter calls on President Obama to take the self-defeating steps of closing the PLO office in the U.S. and withdrawing the U.S. Consul General from Jerusalem. This is a call, in effect, to cut off America's nose to spite its face and pander to forces that want to return to the status quo that existed more than twenty years ago, when the U.S. refused to talk to the Palestinians. U.S. interests are not served by cutting off contacts with the representatives of the PLO which, led by Mahmoud Abbas, has consistently committed itself to a negotiated two-state solution and has rejected violence and terror.

The letter also calls for a continuation of the anachronistic policy of blocking all U.S. funding for any UN agency or international forum that grants the Palestinians membership. In effect, the letter calls for a policy that makes U.S. relations with the entire international community contingent on this red-herring issue, rather than on vital U.S. national security or strategic policy interests. Such an approach is antithetical to responsible U.S. policy.

If you didn't already do so, tell your member of Congress today: support U.S. interests - refuse to cave to the Netanyahu government and AIPAC.

This letter comes at a time when the Netanyahu government is taking dangerous steps - like the approval of massive settlement construction and the promotion of the two-state-killing E-1 settlement project - that threaten the very possibility of peace. AIPAC and its House allies, regrettably, have stayed silent in the face of these provocations. Instead, they are mobilizing pressure that, if successful, will only further weaken Abbas and strengthen the hand of those Palestinians who have long argued that negotiations and diplomatic actions are worthless, and that Palestinian rights will be achieved only through boycotts and divestment, or, worse yet, violence.

Sponsors of this letter will be gathering signatures until noon on Friday (Dec. 21) If you haven't already done so, write to your Member of Congress TODAY and urge them not to sign.