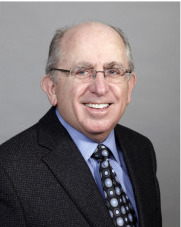 Yesterday, the LA Jewish Journal published an essential article by Lara Friedman. In this blunt, to-the-point piece, Lara argues that "the stakes today are too high to give in to self-indulgent cynicism and self-protective defeatism" regarding Israeli-Palestinian peace efforts. While there are reasons to be skeptical about new Israeli-Palestinian peace talks, she says, there are also concrete reasons to believe these talks can succeed.
Lara is no armchair analyst. She's a former U.S. diplomat who served several tours in the Middle East, and is widely regarded as a leading authority on U.S. foreign policy in the Middle East and on Israeli-Palestinian issues. Today, Lara is the Director of Policy and Government Relations for Americans for Peace Now (APN), the sister organization of Israel's peace movement, Shalom Achshav (Peace Now).

APN and Peace Now, through their actions and their determination, remind us that peace is possible and necessary, that the status quo is neither inevitable nor sustainable, and that giving up is not an option. By supporting them, we can make a difference - and we must make a difference, if Israel is to have a future as a democracy and a Jewish state. As Lara says in her article, (riffing off famous words uttered by Yitzhak Rabin), "We must fight skepticism and spoilers as if there are no peace negotiations, and we must doggedly support the pursuit of peace at the negotiating table, refusing to allow skeptics, cynics and spoilers to demoralize us or distract us from our goal."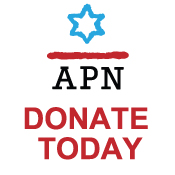 Please take a moment to read Lara's article. I'm confident that you will find it as compelling as I did. Please join me in honoring and supporting the important work done by APN's staff - people like Lara Friedman.

At this moment of hope, we cannot afford cynicism. I hope you join me today in supporting APN's critical work, so that this year, we will finally see peace.


Thank you for your support,
Luis Lainer
Former Chair & Current Board Member
Americans for Peace Now
Los Angeles, CA

P.S. APN is producing great resources every day on these issues. You can find them, along with recommended reading and background, at APN's Israeli-Palestinian Peace Talks resource page.