I know where you live: A Purim message from Sara Ehrman, APN Board member
Our Jewish tradition assigns meaning to many milestones in life. At 12 or 13 we have a bat/bar mitzvah. At 15, it's time to start studying Talmud. Forty is when you can study kabbalah.
But when you turn 95? Bupkas. Judaism has nothing to say.
I did the math and figured out that this year I'm quintuple-chai -- plus five.
Knowing this makes me quite merry somehow. And, in keeping with that feeling, I'd like to take this opportunity to wish you a happy Purim, the Jewish holiday of merriment - a day of feasting and joy, sending treats to one another, and gifts to the poor. A funhouse mirror holiday. Yes, I know a lot about Purim. I was at the first one.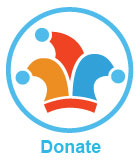 And as crazy as life was long ago, I've seen some pretty peculiar things in recent days.
Like Israel's ultranationalist foreign minister, Avigdor Lieberman, praising Secretary of State John Kerry's peacemaking efforts and even talking about giving up land for peace. Maybe he was just celebrating Purim early. Let's hope not.
And with all the talk of piling more sanctions on Iran before negotiations play themselves out, we forget that this isn't the first time that Iran was sanctioned for threatening the Jews. I had proposed economic sanctions on Haman, but I was overruled. The rightwing hawks in the Jewish community insisted that he be hanged along with his 10 sons.
As a result of that disagreement, I do Purim a little differently than some of my fellow Jews. I don't carry a grogger. At the Megillah reading, at every mention of Haman's name, I shpritz my Sodastream (I swear I didn't buy it - it was a gift).
Even at this crazy time of year, the cause that's most dear to my heart remains Americans for Peace Now. Through APN we can trumpet the message, at least with regard to Israel, that we will not give way to excess - the rational moderation that exemplifies APN is the way to a two-state solution to the Israel-Palestinian conflict.
So, I'm turning 95 and in my honor, I'm asking you to make a contribution to APN. And, I'm hoping you'll consider rounding up your donation to a nice even 100. It will bring me good luck, and when I turn 100, I'll ask you to add a zero to your donation. I'm letting you off easy this time (And hopefully, we will have celebrated a peace agreement by the time I turn 100 and you'll be off the hook).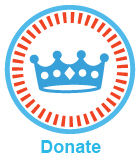 Now, I've asked APN to send me all the names of those who have made donations so that I can thank you personally. And frankly, if your name is not on this list, I promise to say your name and shpritz away. Please don't make me do that.
Do you know how Queen Esther saved the Jewish people? She listened to me. (She wanted to reveal she was Jewish to King Ahashverosh in the middle of a flash mob. I told her to throw a banquet instead.) So listen to me now.... APN is worthy, I'm sick of asking, and I know where you live. Please give.
Sara Ehrman
P.S. Your contribution is tax-deductible.