Executive Summary:

A. Construction Starts - 40% increase in construction starts. 68% of the new construction is in settlements east of the outline proposed by the Geneva Initiative, the areas most challenging for the two-state solution.

B. Tenders – A decade's (at least) record of tenders in the settlements and East Jerusalem. Tenders for 4,485 residential units were published in 2014 alone.

C. Plans – The third Netanyahu government promoted an average of 460 residential units per month, mainly in isolated settlements, double the number promoted by the previous government.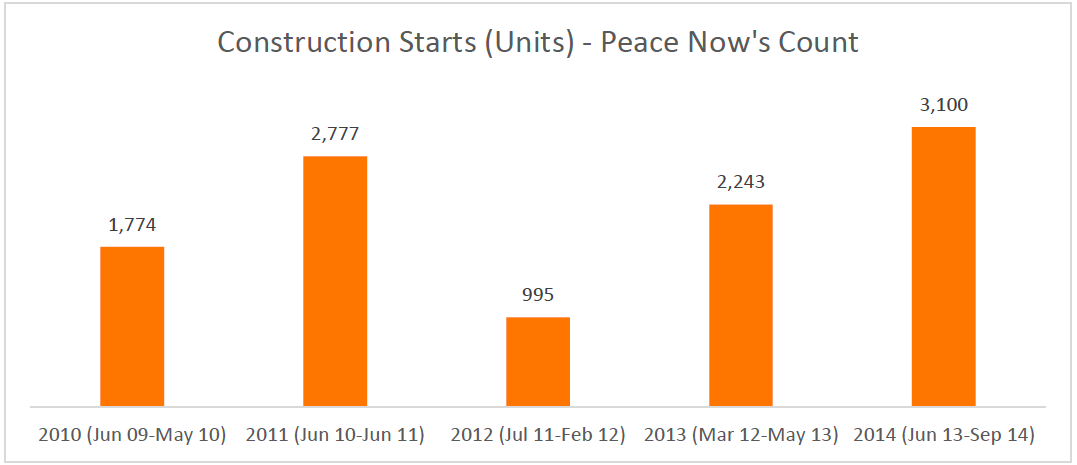 Peace Now:
"
​These coming elections are about the future of the two state solution. Every additional year with the right-wing in power means more settlement building and reduces the likelihood of achieving two states."
To download the full report click here.