Peace Now to hold its 3rd "Conference of the Left"
Friday, December 13, Tel Aviv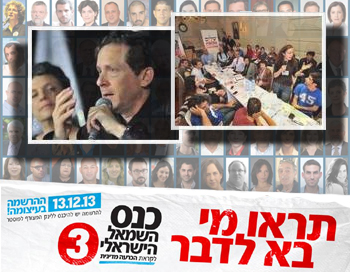 Hundreds of activists and politicians will gather to discuss and strategize ways to promote peace.
A highlight from last year was the amazing speech of APN Board Member Mandy Patinkin, visiting Israel to film HBO's Homeland. Watch excerpts .