As the Master of Ceremonies at Jerusalem's Mount Herzl announced the end of Yom HaZikaron, Israel's solemn Memorial Day, and ushered in Yom Ha'Atzma'ut, Independence Day, millions of Israelis, having just ended a day of remembrance and mourning for the fallen, are sweeping the streets to celebrate their country's 64th birthday.
Yes, Israel is sixty-four. What a great time to send Israel "birthday greetings, bottle of wine," as the Lennon-McCartney song goes, and to send Israel a figurative postcard, "stating point of view," reminding her - and ourselves - of what can't yet be celebrated. Like Peace with the Palestinians.
It is hence an opportune time to celebrate Israel's peace movement, Shalom Achshav, which fights to secure peace for Israel, serving as a leader of Israel's vigorous civil society, as a patriotic Israeli moral compass and as a responsible voice of reason. While it has not yet fulfilled its goal of comprehensive peace for Israel, Peace Now has dramatically changed the way in which Israelis, and people worldwide, think and speak about issues such as the two-state solution.
On Yom Ha'Atzma'ut, we at Americans for Peace Now join our friends in Israel not only in reveling at Israel and its momentous achievements but also in celebrating the vision that Israel's founding fathers articulated in the Declaration of Independence, and re-committing to it. Re-committing to the vision of a state that is "based on freedom, justice, and peace as envisaged by the prophets of Israel," recommitting to "extend our hand to all neighboring states and their peoples in an offer of peace and good neighborliness."
"Will you still need me when I'm 64?"
Take high-tech. I recently returned from a month's stay there. I accompanied a relative to the chemotherapy outpatient department at Jerusalem's Shaare Zedek hospital. While the chemicals drip intravenously, patients surf the web, check their email or do business on laptops that extend from the walls on adjustable arms. Israeli high-tech companies donated the computers and equipped the cancer ward with Wi-Fi. Patients' relatives come equipped with their own digital devices. You can hear one person closing a deal on his iPhone and see another checking her stock portfolios on an iPad. Together with the United States, Israel leads the world in high-tech ventures and startups. Outside of the US and China, Israel has more technology companies listed on the NASDAQ stock exchange than any other country.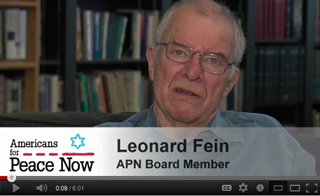 How wonderful would it be if, as Leonard Fein so beautifully said, Israel could establish "a new holiday, celebrating the man-made miracle of peace."
Take agriculture. Take medicine. Take culture. Take the arts. I recently watched the Israeli film Footnote, an Academy Award finalist, at a multiplex near Washington. It played there alongside with American blockbusters, not as a part of a Jewish or foreign film festival. The vast movie theatre was filled to capacity. And the film was excellent.
Or take the revival of Hebrew. To me, it is Israel's most impressive achievement. This sleeping beauty, which for hundreds of years was used for religious worship only, kissed to life by the Jewish Haskalah movement some 150 years ago, was thoroughly resuscitated and made-over by the Zionist movement. Unlike the Sleeping Beauty of the fairy-tales, modern Hebrew didn't simply live happily ever after within the walls of a palace. It took on the very hard work of serving a fast-growing country, a society and a culture. It expanded at an amazing pace into a thriving, creative, delightful language
Israel's stunning success, its self-reliance and independence, has its disadvantages. It has created some destructive misperceptions among the Israeli public. Such as believing that military action is the most reliable and dependable tool to address Israel's ongoing conflict with its neighbors. Or that Israel is free to act militarily without regard to the interests and considerations of its allies or world public opinion. Or that the adversary is not a worthy partner for negotiations. Or that the status-quo is sustainable and without cost. Or that it's ethically acceptable to rule over another people in perpetuity
These misperceptions are harmful to Israel's future. They impede peace, corroding Israel from within, and jeopardize its global standing.
Israel can and should make peace with the Palestinians. It can and should help Palestinians create a state of their own. Not for the sake of the Palestinians, but for the sake of Israel's future, if it is to fulfill the vision of a Jewish and democratic state.
This is what Americans for Peace Now and our friends at Israel's Peace Now movement have been saying for years. And even though members of the Israeli government - the most hardline Israeli government ever - are saying it as well, we are often attacked as unpatriotic. Our Israeli Peace Now colleagues receive death threats and are physically attacked. I was recently accused of anti-Semitism by a leading Israeli right-wing activist.
This is a part of the cancerous hatred that has been mushrooming on the right: a malignant tolerance of intolerance, violence, hatred and fanaticism. That is the conduct of those whose vision of Israel is antithetical to the peace-seeking, egalitarian and just vision of the 64-year-old Declaration of Independence.
On Israel's Independence Day, let's all resolve to help Shalom Achshav demonstrate, by word and deed, that the Peace Now way, our way - the Israeli Founding Fathers' way - is the real patriotic way, the real way to securing Israel's future.
While in Israel, I joined a Peace Now tour of West Bank settlements. To my surprise, I met several young settlers on the bus. They joined "In order to hear the other side," one of them told me. When asked what was his impression of the "other side," the soft-spoken young student, Dvir, said that although he deeply disagrees with Peace Now, he appreciates the movement because it is honest, fair and tolerant. Another one of the settler students, in a long conversation with Etai, Peace Now's National Activities Coordinator and a reserves officer, said that he was pleasantly surprised to learn that Peace Now is a patriotic Zionist organization, which acts out of a genuine commitment to Israel's wellbeing.
Will you still need me when I'm sixty-four, the Beatles' song asks. Israel has reached that age. And, yes, it still needs us. Desperately so. It needs us to help it achieve peace with its neighbors, recognizable borders, international acceptance, and consequently the collective peace of mind that will at last allow it to tackle some of its burning domestic challenges.
How wonderful would it be if, as Leonard Fein so beautifully said, Israel could establish "a new holiday, celebrating the man-made miracle of peace." More than ever, Israel needs peace, now. And it needs Peace Now.
Ori Nir,
Americans for Peace Now Spokesperson