The Israeli Peace Now movement published the following News Flash today:
Settlers take over 2 Additional Buildings at Silwan

Yesterday, 20/10/2014, settlers entered early in the morning to 2 buildings at the Palestinian Silwan neighborhood at East Jerusalem, in the area called Battan Al Hawa. The buildings consist together of an estimated 9 housing units and families have been seen at the sites.
The two new settlements extend the settlers area of control at Silwan. They allow the settlers to have a new stronghold in an area that does not have other settlements in their immediate surroundings. The locations of the buildings are at Battan Al Hawa, in an area that is referred to as the Yemenite neighborhood (Harat Al-Yaman) or Al-Hara Al-Wusta. Unlike Wadi Hilweh where settlers
took over 7 buildings
three weeks ago, Battan Al Hawa is an area in Silwan which is very crowdedly populated by Palestinians. The only settlement there, until yesterday, was of about 8 families, in "Beit Yonatan" and "Beit Hadvash", where the settlers can't safely walk in the street and can only reach their homes by an armored car and with armed guards.
Neighboring Palestinians and media reports suggest that a right wing organization, Ateret Cohanim, is behind the purchase of the two buildings (and not the Elad association which is active mainly in Wadi Hilweh). Several Palestinians highlighted that the purchases were done without the intention that they would result in settler ownership. Accordingly, they stated that the original owners sold it to a Palestinian, who sold it to the right wing organization without their consent.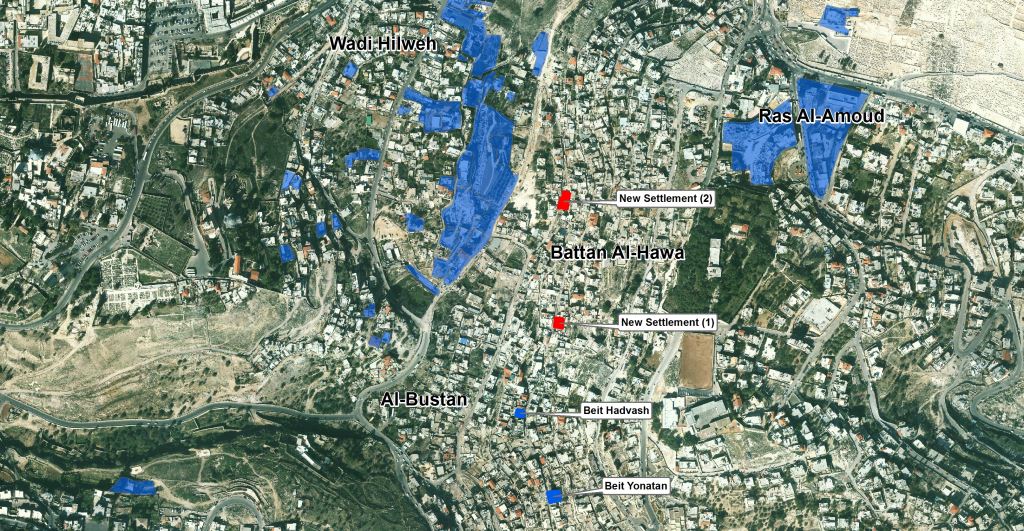 The political purpose of the settlements at Palestinian neighbourhoods at East Jerusalem is to prevent a possible resolution to Jerusalem by inserting Jewish presence in existing Palestinian neighbourhoods. Likewise, the settlements also create a struggle over the perception of the area, between existing Palestinian presence to renewed settler narrative of occupation. The location of the new settlements is at an area that between 1884 and until the mid-1930s was inhabited by Jews from Yemen. Despite the fact that the neighborhood today is completely inhabited by Palestinians, the relatively new settler narrative suggests that there is a historical right to reside Jews in the area.
In addition, the injection of settlements at Palestinian neighbourhoods not only affects Palestinian national claims to the territory but also has a severe effect to the nearby Palestinian residence, who opposes their existence.
Furthermore, since the murder of Mohammad Abu Khdeir, over 3 months ago, there are heavy tensions in the city, including almost daily violent clashes at Palestinian neighborhoods especially in the nights.
To read about the settler take over 3 weeks ago:
http://peacenow.org.il/eng/Silwan_new_homes
For further background on the history of the neighborhood read Emek Shave's great historical input:
http://alt-arch.org/en/yemenites/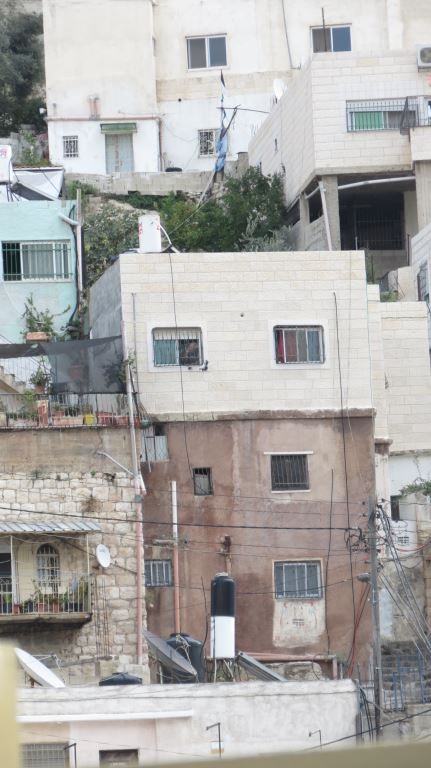 1st Settler Building in the middle of the picture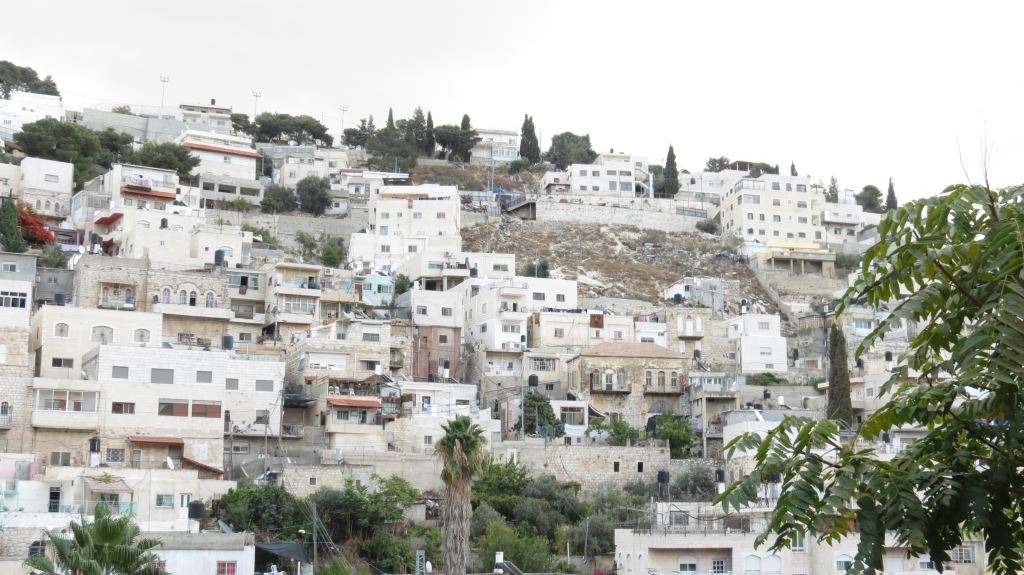 1st Settler Building in larger contexts, surrounded by Palestinian houses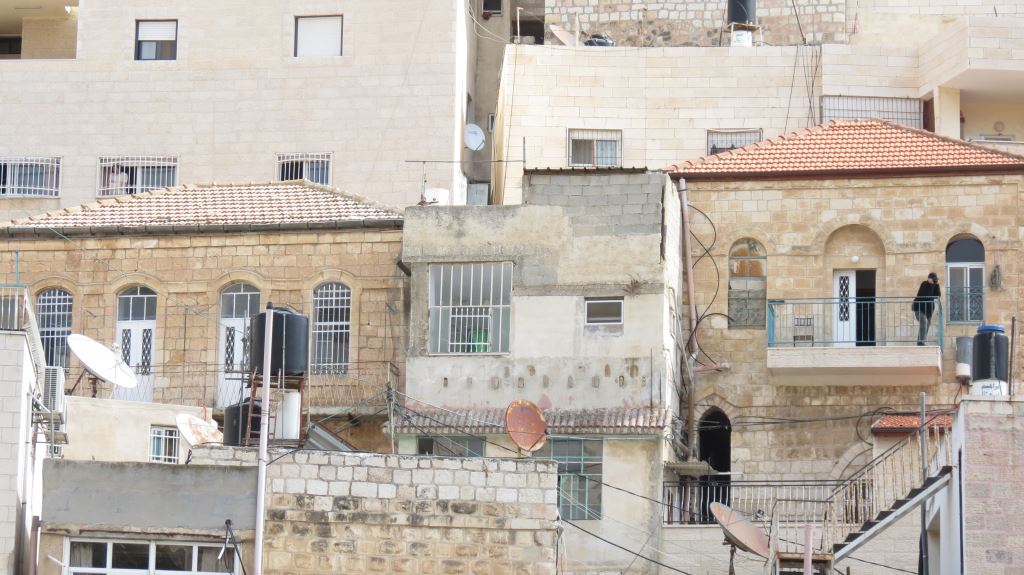 Top part of the 2nd Settler building, ranging from left red tile roof to right red tile roof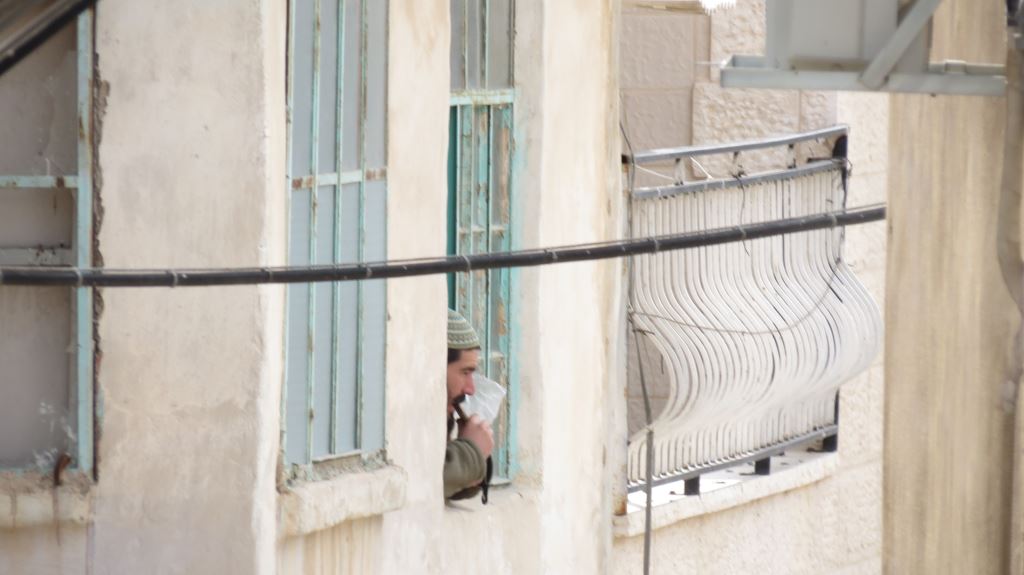 Settler looking out of the window from the 2nd settler building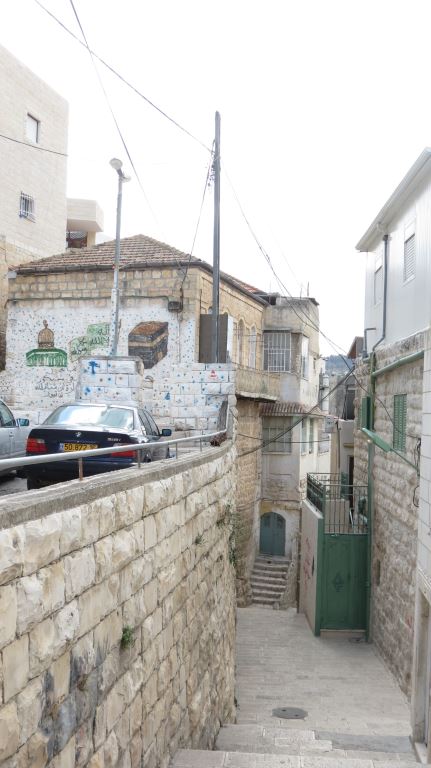 2nd Settler building from another angle
Photos taken by Lior Amihai